Christopher Mentz comes to high school from Stillwater Middle School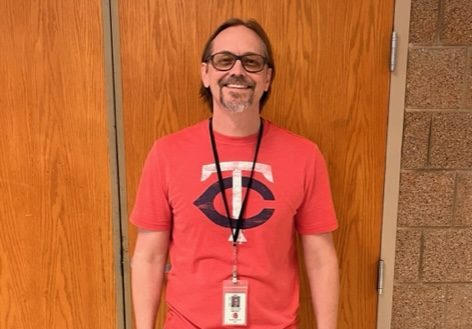 "A number of years ago when I still had freshmen at the junior high, I had the opportunity to teach chemistry in this accelerated program. I found that I enjoyed the more complex science, and I enjoyed teaching it, and interacting with the students." Science teacher Christoper Mentz said.
Mentz loves his change to high school. He wanted a change and something new and has no complaints. This is his 28th year teaching and over those nearly three decades he knows a lot of science and wants to teach slightly higher levels of science. "What I really have enjoyed most is just working with the older students. It's been really pleasurable because there's just a little bit more adult interaction," Mentz explained how he likes that he and his students are more like co-workers trying to accomplish a task rather.
Students love Mentz and his teaching. They enjoy his funny personality, teaching style, freedom and classroom structure. They enjoy his subjects too, he makes science fun for everyone. Junior Trey Tompkins, has now had Mentz for three years and he is liking his high school teaching more than middle school because "there's just more freedom, and I feel like I can talk to him more openly." He also says how he enjoys teaching harder classes like physics. Sophomore Ethen Johnson said Mentz was a great teacher and one of his favorite science teachers.
One thing many people may not know about Mentz is that he taught overseas in South Korea, Pakistan and Saudi Arabia. He learned how to teach different subjects, and he saw and lived in different cultures that he never would have experienced without teaching. Mentz said that those teaching experiences were awesome and he enjoyed all the places he went. He added, "it was neat to live in a different culture, it was very rewarding," Mentz loved to travel to new and interesting places while overseas as well. 
Mentz has mainly taught science in Stillwater, but has taught a wide variety of it and other courses as well. He has taught English, math and science at different levels overseas. He enjoys his sciences the best and the more difficult ones like chemistry and physics. Mentz has taught a variety of grades from 7th and 8th graders in Saudi Arabia and at Stillwater Middle and now mainly juniors and seniors taking his psychics class. While in Saudi Arabia Mentz taught English, math and science and he said "English was a little bit of a fun adventure for me because I obviously had never taught that." He went on to admit that with some help and guidance from his wife it was no big deal. 
Mentz has been saying "don't fall in" almost every time students ask to go to the bathroom. It is a phrase that any student that has had Mentz can recall him saying. He has not been able to say it as much recently because of the new "red clipboards." Mentz said that he will definitely have to bring it back and that he has said it "well over 1000 times." Tompkins said "it was so crazy to hear him say that. So amazing that he hasn't changed since middle school." That is one of the many reasons why students love Mentz.
After just a few weeks as the newest Science teacher, Mentz is "very happy " with his change to the high school.  He wanted a change and got it and is excited for what is to come.
Leave a Comment
About the Contributor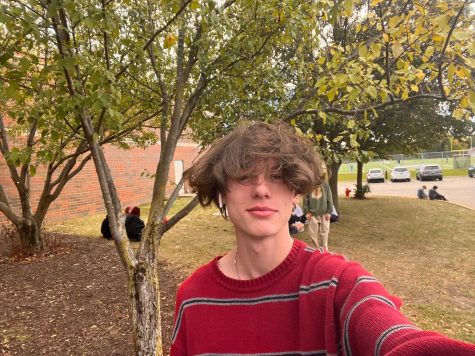 Reece Bastyr, Social Media Editor
My name is Reece Bastyr I am a junior on the Social Media team. I play ultimate frisbee for the high school. I love to play frisbee golf in my spare time....