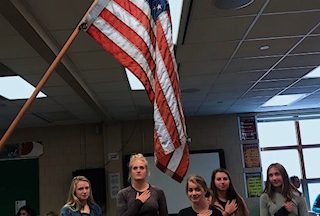 Catherine Monty, Distribution Reporter
September 25, 2018 • No Comments
Now that students are back in school, the controversy around the reciting of the Pledge of Allegiance will most certainly surface again. There was a time when students stood with hand over heart and recite the Pledge every day without much fanfare. Those days are long gone, and the divide between...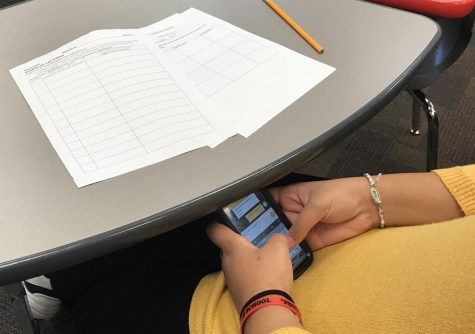 Taylor Lee, Distributive Reporter
September 15, 2018 • No Comments
There is a new cell phone policy this year. It was put into place after much careful consideration from a committee of teachers and staff. Assistant Principal Matt Kraft headed the committee last spring. Many students find themselves burnt out after and even during a long, boring lecture. The only reasonable...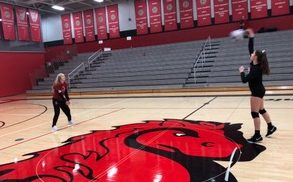 Dylan Stormoen, Copy Editor
September 11, 2018
The excitement and adrenaline controlled freshman Lucy Zollar as she sat patiently on the bench on her very first varsity volleyball game. She was focused on putting all of her feelings into each touch on the ball. " When I heard the words come out of Bob's mouth that I was in, I got really excited...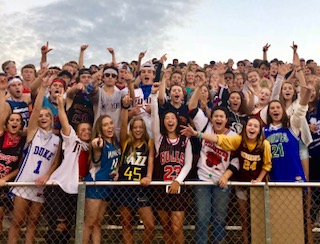 Carina Block, Copy Editor
September 8, 2018
The student section at the football game is on their toes as the ball gets snapped to quarterback junior Luke Cullen. The crowd goes wild after a gain of 15 yards. The students shout out a couple different cheers lead by the not often talked about, most energetic fans standing in the front...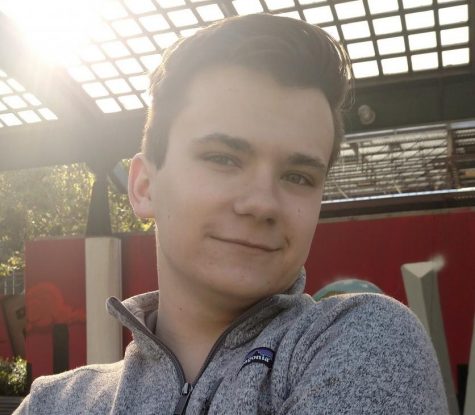 Michael VanLieshout, Broadcast Editor-in-Chief
May 7, 2018
Why me? That is a question I ask myself when time after time I am randomly selected...
Recent Sports Scores
Friday, October 5

Football

Stillwater 22 - Cretin-Derham Hall 29

Thursday, October 4

Volleyball

Stillwater 3 - Cretin-Derham Hall 0

Tuesday, October 2

Boys Soccer

Stillwater 4 - White Bear Lake 0

Tuesday, October 2

Girls Soccer

Stillwater 1 - White Bear Lake 1

Tuesday, October 2

Volleyball

Stillwater 3 - Forest Lake 1

Saturday, September 29

Volleyball

Stillwater 0 - Champlin Park 2

Saturday, September 29

Volleyball

Stillwater 2 - Rogers 0

Saturday, September 29

Girls Soccer

Stillwater 3 - Burnsville 0

Friday, September 28

Volleyball

Stillwater 2 - Southwest Christian 0

Friday, September 28

Football

Stillwater 9 - Mounds View 17