SAHS students top finishers at regional science fair
Two Stillwater students managed to succeed in taking home first and second place at the Twin Cities Regional Science Fair. Junior, Nathan Farmer and senior, Max Ylitalo both are passionate about the field of science. Ylitalo claimed first place and Farmer claimed second. Having both competed in the Da Vinci Fest, these students were well prepared for the competition. Their extreme dedication to science contributes to their success in the competition.
The Twin Cities Regional Science Fair is an annual competition that takes place near Maple Grove. The competition is open to many ages and allows students to test their academic prowess by entering a project and/or a research paper relating to an experiment previously done by the students.
Farmer has been competing in science fairs for nearly six years and has been interested in the field of science for almost 10 years. He competed in his first competition in fifth grade; The Da Vinci Fest. Throughout the years competing has changed for Farmer and has become more and more serious. and academically demanding.
"
there is a lot of people; mostly from private schools. The other students were very competitive."
— Nate Farmer
Ylitalo is a long time science fair veteran who has experienced the change in commitment to the sciences over the years. As Ylitalo gets older and competes against older competition he says that "The level of research required gets much higher, it takes alot more time and effort to compete now compared to when I was younger."
Different science fairs offer different challenges and competition. The TCRSF is a fairly prominent competition and according to Farmer, "There is a lot of people; mostly from private schools. The other students were very competitive."
Competing in a science fair can be an intimidating idea, but the TCRSF prides itself in providing competitors with a very welcoming environment. According to the TCRSF website "The Twin Cities Regional Science Fairs (TCRSF) exist solely for the betterment of youth in the Twin Cities area. Our mission is to provide opportunities for interaction with professionals, discussion of project goals, presentation of ideas, and project analysis for all youth in the Twin Cities four county area."
About the Writer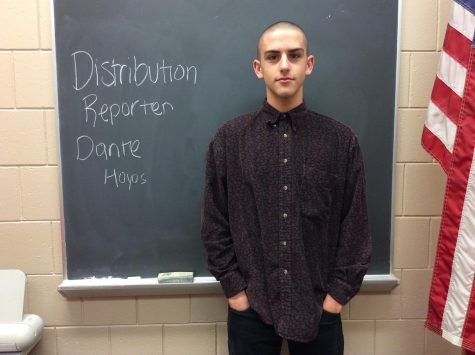 Dante Hoyos, Distribution Reporter
Dante Hoyos is a junior at SAHS.  He is a Distribution Reporter for The Pony Express. He enjoys Jiu-jitsu and dogs.