APES revolutionizes science classes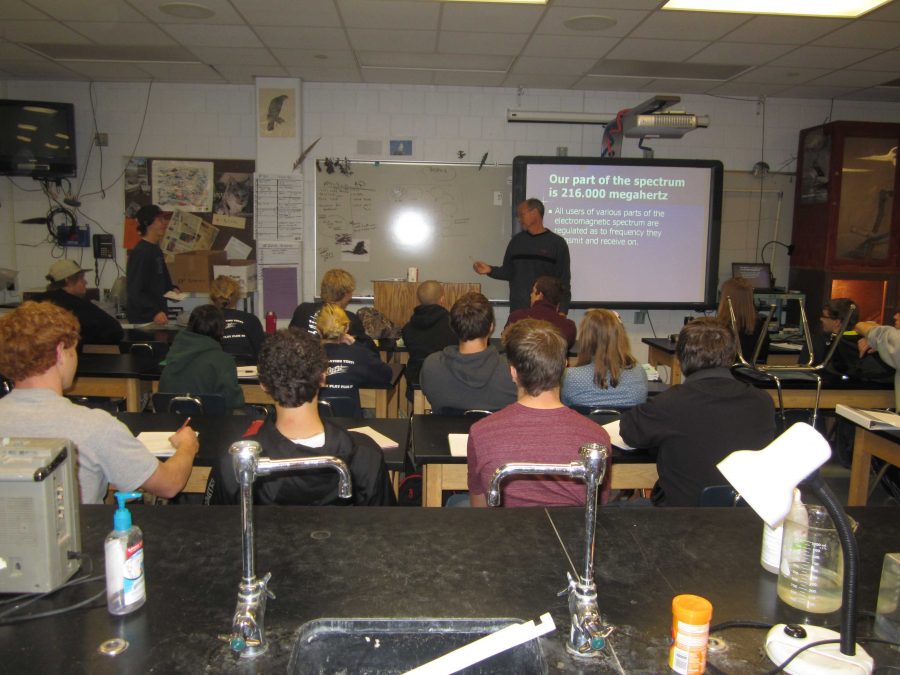 This year, Stillwater Area High School has started offering AP Environmental science to students. APES offers new opportunities for students who not existed before with the current science and AP classes at the school.
APES is one of two new AP courses being offered this year, the other being AP Computer Science. APES involves hands on field work, similar to the existing Field Bio class. APES is funded by a $5 million grant from Google intended to increase participation in STEM by minorities and women.
The class covers a lot of material, and much of it is the same as what SAHS already teaches.
Andrew Weaver, SAHS teacher of APES, AP Bio and Field Bio, explained, "It's in 4 chunks. Field testing, which SAHS is very experienced in, and environmental issues, the other two sections are ecology and environmental issues." Field testing is almost the same as Field Bio and makes use of the SAHS ELC.
So far, students think that APES is easier than existing AP classes, but the class is only in its early sections.
"It's a lot easier than AP Bio, but we haven't started the textbook," said senior Ross Screaton. "It's a lot different than AP Bio," Screaton added. The textbook sections will start in the ninth week of the class.
The program by Google is intended to increase minority and female participation in STEM, an area in which both groups are underrepresented.
The site for the program explains the intent, "As a nation, we are not graduating nearly enough STEM majors to meet this need. African-American, American Indian/Alaska Native, Hispanic/Latino and female students in the U.S. are less likely to study math and science in college or pursue related careers than their counterparts. As an example, although females were awarded 57 percent of the 1.7 million bachelor degrees in 2009-2010, they only received 17 percent of engineering degrees, 18 percent of computer science degrees, and 41 percent of science degrees."
The class may run into scheduling problems in the future however, as Weaver is the only instructor for 3 classes, and currently is teaching all 6 hours of the day.
"Hopefully we will have 2-3 sections of both AP Bio and Environmental science," said Weaver, "We might have to get rid of Field Bio." This would make it so students who do not wish to have the rigor of an AP course will no longer have a hands-on option.
The addition of this class at SAHS has been successful so far and expands the options for Stillwater students. The class will no doubt expand in the future and increase Stillwater's educational abilities.