Link Crew hosts first meeting to get ready for the 2023-24 school year
Seniors and juniors of the Link Crew program prepare to help incoming freshmen adjust to the high school experience. By organizing engaging games and activities, they create a welcoming and less stressful environment, easing the transition for new students.
Link Crew is a program at the high school that offers incoming freshmen a unique opportunity to adjust themselves to high school life. On the day before the rest of the school begins, freshmen participate in activities designed to teach them skills and familiarize them with the school allowing them to learn and explore in a more comfortable atmosphere.
Junior Sidney Skrien said that it lets them get to know more people who have been at the high school so that they have a better understanding of how the school works.
Link Crew plays a crucial role in giving connections that last throughout a student's high school journey. By pairing new freshmen with juniors and seniors who understand the school, friendships are formed. These relationships offer a sense of familiarity in a large school environment where freshmen may not know many people.
"I'm volunteering for helping set up new opportunities for the next freshman orientation," Skrien said.
The process of becoming a Link Leader involves recommendations from teachers. Students who teachers may think are a good fit are recommended and given the option to become Link leaders. Many juniors and seniors are excited about the chance to welcome and guide new students, gain new connections, and enjoy the experience.
Junior Jenna Phelps explains that she "wanted to become a Link leader because my little sister is a freshman and I thought that I have good leadership skills and be able to help freshmen."
Being a Link leader is significant for both students and teachers as it greatly influences their experiences in a new academic environment. It allows teachers to familiarize themselves with incoming students, allowing them to establish connections early on. Link Crew offers numerous advantages.
"I think it's definitely a fun experience even though we have to show up to school a day early to school and all of that.  Everyone in link crew is super nice," Phelps said.
The first day of school can be intimidating for many individuals, making it crucial to give support in every possible way.  Health Teacher Erin Nickleby, one of the administrators of Link Crew, explained the program's focus on new freshmen and developing comfort in a new educational setting. For many incoming students, this is a completely new experience, and providing a positive and fun environment on this day is very important.
"I think it's a fun thing for me.  I'm on the microphone and I have a blast doing that. I think it's a bucket filler to see all the energy and just start the school year off with a whole bunch of students who are eager, nervous, and excited all at the same time," Nickleby said.
Link Crew plays a pivotal role in helping students establish connections and gain relationships throughout their high school journey. By providing incoming freshmen with a smoother transition into high school, Link Crew opens new doors to opportunities and reduces the stress that comes with starting a new school year.
Leave a Comment
About the Contributor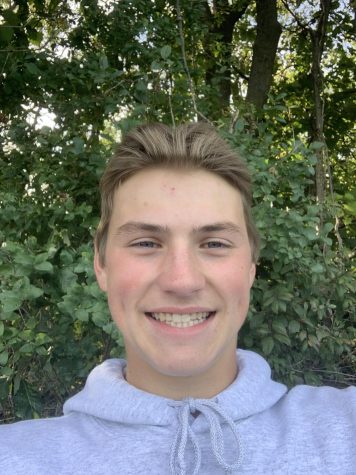 Oren Hamilton, Social Media Editor
I am Oren Hamilton and I am a junior Social Media Editor. In the spring I play tennis. I am on the leadership team with Ponies TRUST Club. I love to hangout...