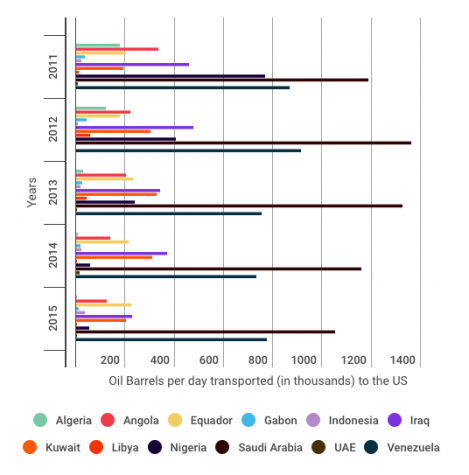 Max Korth, SNO Sports and Social Media Editor
November 12, 2016
Filed under Political Opinion
Saudi Arabia and Venezuela in the last five years have provided the United States with the millions, even billions, of barrels of oil, which accounts for the large economy in the Middle East and Venezuela because of their oil industries. However, this oil is much more expensive to transport overseas...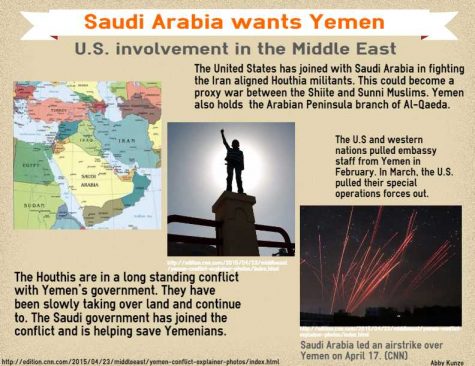 Sam Buckrey, Online Editor
May 15, 2015
Filed under Political Opinion
The Middle East is rampant with wars over Islam, ISIS in Iran and Houthis in Yemen. Saudi Arabia is warring against Houthis, a Shia group supported by Iran, to bring peace to Yemen and the Middle East. There is turmoil throughout the Middle East, strengthened by the tensions between the Sunnis and Shias. ...