Girls swim and dive team wrap up fall season
The girls swim and dive team wrapped up their annual section meet, which marked the end of a successful season on Oct. 24. This season, however, was unlike anything the coaches and athletes had seen before. Due to the ongoing COVID-19 pandemic, the seasonal structure had to be drastically changed. 
Said changes included but were not limited to: Normal practices being shortened from two-and-half to just two hours and split into two groups, the requirement of social distancing and masks, the decrease of locker room use, and the thought of conducting meets being up in the air. However, the girls on the team managed to make the best out of what they had.
 "Due to COVID and everything we all kind of thought we were only going to be at it for two weeks and we made it through the entire season, minus a month, because it was cut shorter (A regular season is three months) We made it through sections and Junior Varsity conference and in spite of shortened training times girls were dropping [improving] time and did really, really well," senior and team captain Hannah Dettman said.
"Overall I think the season went very well given our circumstances," head swim and dive coach Brian Luke added. "We could only host one other team and had no spectators. We were all kind of on pins and needles just waiting for the COVID shoe to drop, but luckily no one came into contact with anyone who was infected."  
An athlete's first season on a new team or first time trying a new sport is an important and exciting time. They get to experience something out of their comfort zone and most importantly meet people and friends they will carry with them for years even after they have left. With COVID precautions in place, these experiences can be minimized. 
 Seventh grader and first year swimmer Haley Schmit explained that the team, "had to skip a lot of the more fun parts of the season" and added, "I think that will make me appreciate it more next year so I guess it's kind of a good thing."
"
Overall I think the season went very well given our circumstances."
— Brian Luke
Aside from the challenges associated with this season, the Girls Swim and Dive team extended its state record by winning their 177th consecutive dual [two team] meet. Their last loss was to Elk River in 2003, with their last conference loss being to Woodbury in 2002. 
Senior and diver Emily Krantz said that it is pretty darn cool to be able to say that the team has not lost a dual meet since 2003, the year that many seniors like her were born. 
"My seventh grade year was the year we won 116. So we beat the record of dual meets won in a row and just being a part of that in seventh grade and then now having 177 in my senior year is amazing and it all has to do with Coach Luke," Dettman added. 
Luke shared that he tells his athletes to "not take it for granted and to 'enjoy it' because it is a fun accomplishment. Hopefully we can keep the streak going."
For the seniors on the team, this unconventional season marked their last swimming or diving for Stillwater. Reflecting on their time as team members, Dettman and Kranz shared a sense of positivity surrounding their experiences.  
"Three months ago I was really upset with everything. With COVID I thought our season was going to get canceled and thankfully it did not, so I'm just happy that we were able to get in the pool. And I would say it was a little surreal to kind of go through the season and not have everything that a regular senior would but at the same time, we got the most amount of points in the section. Also, we just kind of got closer as a group of girls, and I would say that that is all that I could ask for," Dettman said. 
"It's kind of a whirlwind of emotions," Kranz explained. "Knowing that this season was my last season and that I will never compete again after diving being such a big part of my life for the last 6 years. I'm very happy with how this season went for myself and the rest of the team. It's sad that the season got cut short but this year's seniors are a really great group of girls and we made the best of the situation."
Under less than ideal circumstances, the team persisted and had a memorable and record-breaking season. 
"One reason our season went so great was because of our senior leadership, they were unbelievable," Luke said. "The whole team did amazing and I really respect everything they do," he added. 
About the Writer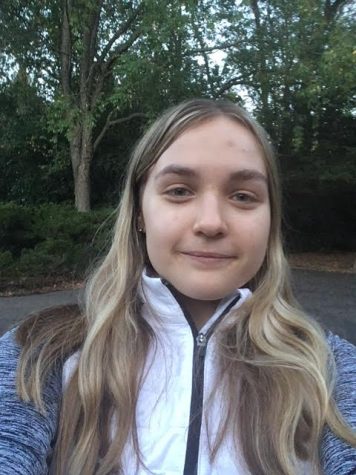 Sierra Penning, Social Media Editor
My name is Sierra Penning and I am a social media editor for the Pony Express. I am involved in the theatre department, the Stillwater choir, and synchronized...