Girls JV swim and dive team goes for another dual meet record
"I think we got through the tough part of the conference. We got four months left, but they are more in the middle to the lower half of the conference but I feel confident," girls junior varsity coach Brian Luke said.
The girls junior varsity swim and dive team holds the state record for the most consecutive dual meet wins. Their dual meets are coming up soon and they are hoping for a fantastic year, as well as keeping their title. They work hard during practices to improve as a team. 
The team has not lost a dual meet in over a decade. They set a record when the Ponies got their 125 consecutive win in 2003. It took 21 years before the team won their first section title.
"We do super well every year. We win our conference in our section. But this year, especially, there is so much young talent, and it is just really exciting to see and be a part of the team," senior captain Avery Wright added.
"
Coach pushes us to be the best, beat our times and to do the best we can. Practices are kind of hard but it is totally worth it.
— Emma Sneden
The team is made of up 88 girls including 6 divers, they practice on Monday through Saturday at Stillwater Middle School. The team has seventh through twelfth grade girls, who work and train hard.
"Coach pushes us to be the best, beat our times and to do the best we can. Practices are kind of hard but it is totally worth it," senior captain Emma Sneden said.
The Ponies have reigned supreme for the past 13 years. The previous record was held by Luke's father who coached at Hopkins from the late 1970's to early 1990's, and was a big supporter of his son's team. Coach Luke is working hard to keep the consecutive record in his hands. This year he has a lot to work with to keep the teams title.
"I started here in Stillwater right out of college. I have been here in Stillwater my entire career. Working hard is the core of swimming, it is meant to be that way. The swimmers are definitely going to get tired after numerous practices," Luke explained.
As the season goes on the meets get harder and harder. There is more pressure and as long as the team is working hard and doing their best, they have a great shot at winning another title.
"Practice is the only way to condition your body to force it to adapt to physical stress. The team does a good run here. They're doing entirely successful. There is that hanging over them there. Let's not be the one to mess that up," Luke added.
View Comments (2)
About the Contributor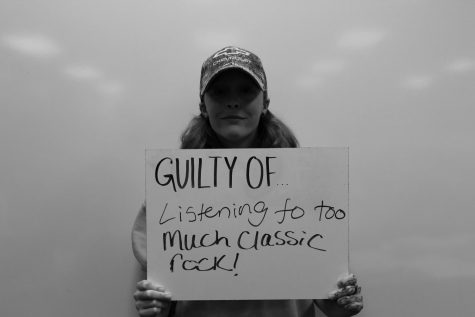 Alexis Brainard, Brodcast
My names Alexis Brainard, I am a junior and I am part of the online team. I play hockey and softball. I love to long board and I love to take photos and...