Girls soccer on winning streak, preparing for more success in season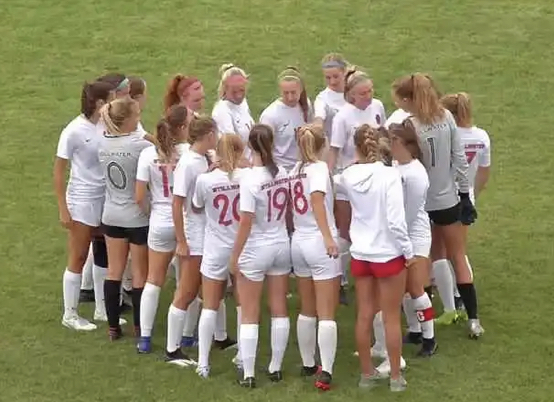 The girls varsity soccer team came off of a win Oct. 7, after playing the Raiders. The team is preparing for more success this season, with them already halfway through the season.
The team is second in the suburban east conference. Their last game resulted in a tie between Cretin Derham-Hall. Before that they played Cottage Grove on our own turf, at Pony Stadium. The teams highest win was against Forest Lake, with a score of nine to zero.
Senior captain Lexi Huber committed to St. Thomas to play Division one soccer, leading them. While the Minnesota State High School Soccer League decided there was no state tournament like previous years, there will be conference and section tournaments.
The ponies have a new training system, they are planning on a whole new approach on their play this season: to win.
Huber  has been playing for the girls varsity team since she was a freshman, she says that this year they are striving for the section championship.
 "All of us have been working so hard to get where we are right now. From working out in the morning during the summer, to all of the captains practices to prep us. We are really looking for no exceptions for loosing. Our record is the highest it's been in a while. The season is almost over and that means that we are looking to be the section champions," Huber said.
"
They have the determination and the strength to beat any opponent."
— Mike Huber
Head coach Mike Huber is walking in on a fresh start is anticipating for a section championship this year. His main goals are to practice how they play. The team practices to win. Huber also said he sees the chemistry between the players and to build bonds so it can transfer into the girls play on the field.
"I walked into my first practice with high hopes. I've seen their record before, they were good. Honestly I was excited to see each player and how they interacted with me and the team. Lexi leads the team to victory. I hold a very high standard for these girls because I know that they are good. I see them everyday walk into practice laughing and smiles on their faces. They've played together since forever," Huber explained.
Also many girls on the team are excited to see what stores ahead for them, especially the conference and section tournament. With these victories and team chemistry, the team is confident and set on winning.
Junior Marisa Bonilla said they are a really hardworking team. They know that we have done good in the past seasons. Throughout the games, they have been getting stronger and more comfortable with each other.
"Whenever they play, I honestly feel like every time they are going to win. They have the determination and the strength to beat any opponent. Im so excited to see them go to sections!" Huber added.
Leave a Comment
About the Contributor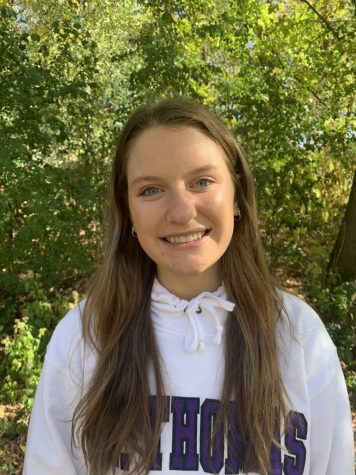 Lindsey Crain, Copy Editor
 I am Lindsey Crain, I am a junior, 11th grade, and I am a copy editor for the Pony Express. I play varsity Girls hockey for the high school team, I also...