17 events that characterized 2017
2017 has been a year of change, devastation followed by hope and success. From events that impact the whole world to things that impact the community of Stillwater, many things have happened this year.
This year has been filled with everything, from tragedies due to natural disasters, to controversy over the president to people coming together to help each other overcome sexual harassment and of course, lots of success.
1. Jan. 20 started the year off with the inauguration of the 45th President of the United States of America, Donald J. Trump.
"I think he's doing a good job. He's being very stern with other countries, we [Americans] are not wimps anymore," freshman Brodie Watson said.
2. The deadliest shooting in American history happened this year in at the Route 91 Harvest Festival in Nevada. 58 people died from this tragedy and over 500 people were injured.
"I don't think it had to do with guns, I think gun control is a little out there. It has more to do with crazy people because most of the people who do this are mentally unstable. The people who say their family members aren't the type of person to do this after they've done this is just more of a repressive tactic," junior Nathan Breisler said.
3. In the sports world the NFL seems to have taken most of the spotlight this year. Many of the players followed in Colin Kaepernick's protest to kneel during the National Anthem. The Minnesota Vikings never took part in this protest, and while many high schoolers did, the Ponies did not.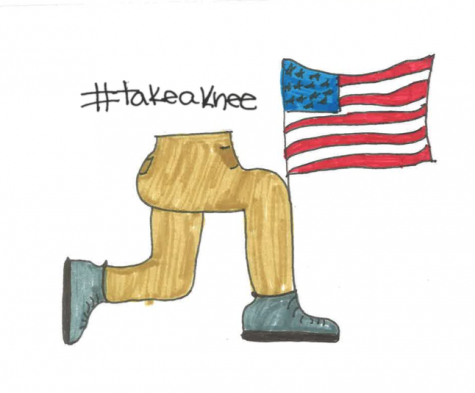 "It is respectful that they [Vikings and Ponies] stood for the anthem and it's disrespectful that some people didn't," junior Caroline Reed said.
4. Minnesota Senator Al Franken resigned Dec. 7. He resigned due to a rising number of sexual allegations against him; at least six women have said he groped them or made unwanted sexual advancements on them.
"I think there should be some sort of recourse or trial of some sort. Everyone, especially someone in power, should have the right to justice, innocent until proven guilty. If I was responding only on emotion I would say no, he should not still be a senator," math teacher Amanda Banick said.
5. Time Magazine has named their Person of the Year the "silence breakers." A group of women who have spoken out against sexual assault and started the #metoo campaign. These women and their campaign are a way of empowering women to speak out against sexual assault and harassment and stop feeling ashamed or like it is their fault.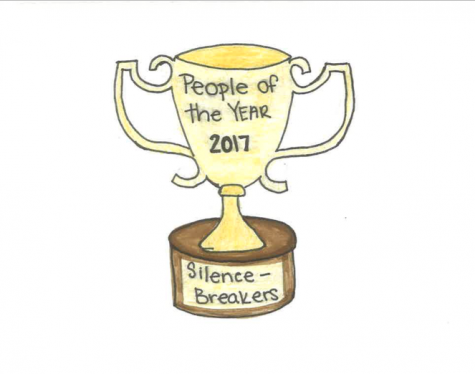 "It gives young women and women in general a platform to speak on. It gives them confidence to come forward faster or sooner than those first women did," Banick said.
6. Trump officially moved the U.S. Embassy in Israel from Tel Aviv to Jerusalem. This means the United States is recognizing Jerusalem as the capital of Israel. The Turkish president told Trump that if he moved the embassy to Jerusalem, it would be crossing "the red line" and Turkey would have to cut their ties with Israel.
"When Trump moved the embassy [to Jerusalem], my immediate reaction was 'how would the Arab world respond?'. The tough thing about Jerusalem is it's an important religious site to so many. I am also worried about the people in Jerusalem, about attacks from Palestinians and Muslims. It is a really controversial area," sophomore Grace McDonough said.
7. There were many hurricanes this year including, Harvey, Irma and Maria, that hit the United States and U.S. territories with magnitudes of 4, 5  and 5 respectively.
"I think in the six or seven hurricanes in that short period of time, that seemed obvious to me that it was a result of climate change. Since the reaction of help should be a rallying cry to increase preparedness for these events. They're happening more often," senior Ben Wiklund, member of Youth For Sustainable Solutions said.
8. Next is the total solar eclipse on Aug. 21. This event brought excitement to many Americans because it is the first total solar eclipse the United States has seen since Feb. 26, 1979.
"My whole family all drove to Nebraska where it was a total eclipse for two minutes. It basically looked like the whole horizon was at sunset or sunrise and the crickets were chirping, the stars came out, the plants shrunk like they do at night and the temperature dropped," junior Morgan Gibbs said.
9. The historic Stillwater Lift bridge closed on Aug. 2 and the new bridge that connects to Highway 36 opened on that day as well. Many community members waited in line to cross the new bridge on the first day it was opened. There is a walking path as well as lanes for traffic going both directions. The old lift bridge has been turned into a walking bridge only.
"It was very fun. I was excited to be one of the first people to go across the bridge because it's brand new and we've been waiting for a while," Watson said.
10. This year, many teams had successful seasons and were able to attend the state meet. The girls volleyball, varsity cross country and swim and dive made it to the state competitions. For the boys, soccer and cross country were both runner-ups. The debate team also made state. The mountain bikers were the state champions this year.
"[Boy's] soccer definitely got the most recognition, I think because they won last year there was a hope they could repeat this year," junior Annika Johns said.
11. Hockey Day Minnesota 2017 was held in downtown Stillwater Jan. 21. This was the 11th annual Hockey Day celebration. The celebration consists of hockey games of all ages from high schoolers, collegiate athletes and professional athletes.
"It was pretty cool looking around and being one of the youngest ones on the ice and especially to be on TV was a surreal moment. I definitely thought the community rallied around us to build the rink and everything else just a ton of support from our fans and community," junior Adam Eisele said.
12. Flex time is a new program that the administrative team has placed for trial this year. There are 40 minute time periods on Tuesdays and Thursdays that students can study, meet with teachers, take tests, explore clubs and be social.
"
I like the idea of Flex Time. Students that have come to me for help have found it very useful. I like to connect with students and see where they are for students who may not be comfortable asking questions in class. I would like to find a way for everyone to have something to do."
— Amanda Banick
"I like the idea of Flex Time. Students that have come to me for help have found it very useful. I like to connect with students and see where they are for students who may not be comfortable asking questions in class. I would like to find a way for everyone to have something to do," Banick said.
13. The freshman were transitioned into the high school this year, which was a major change for the district. This benefits upperclassmen because they can have more leadership opportunities, such as Link Crew. This can also have a positive impact on the underclassmen because they will have more resources, opportunities and choices of classes.
"I like it a lot better because we get treated like adults in most of our classes and we get more opportunities and choices," Watson said.
14. Along with the addition of freshman and the expansion to the high school, the Pony Activity Center (PAC) was built. There are basketball courts, weight rooms, treadmills and much more that are offered to students in sports and to the community.
"I think it's a great resource for the community because you don't have to be locked into a membership you only pay when you go, however, I don't think students should have to pay for it," freshman Keaton Koenig said.
15. Trump has released the files that the government had of the assassination of JFK. There was a law written in 1992 that the files be released to the public after 25 years.
"It has been a big topic of debate for about 50 years because it is such a mystery because no one really knows what happened. It helps the general public, people just like me, and it helps the conspiracy theories get answered," senior Nicholas Gag said.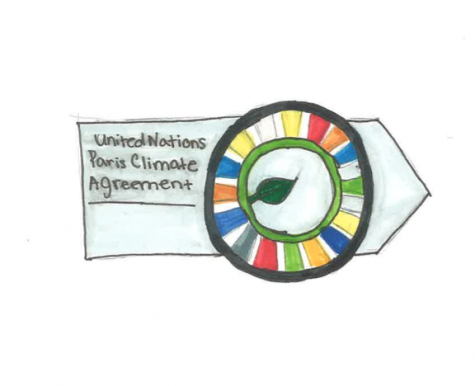 16. This year has been a big year for music as well Many artists dropped new albums such as Big Sean, Niall Horan, Kendrick Lamar, Post Malone and G-Eazy. Kesha also released a new album this year which was very influential because her signal from the album was about her personal experience with sexual harassment. Taylor Swift was out of the spotlight for two years and then dropped her newest album, "Reputation".
"Taylor Swift was always in the spotlight so when she disappeared for two years no one knew what to think. It impacts the fans a lot because they have been waiting for music for a long time and with it being so different from her other music it shows the side of her that the media doesn't portray," junior Britney Stanger said.
17. On June 1, President Trump withdrew the United States of America from the Paris Climate Accord. This was a document that had been put into effect in April 2016 that was intended to increase contact between countries to help combat climate change.
"There's no legal binding to [the Paris Climate Agreement] so Trump left. Of course it was disappointing because one of the major things to combat climate change is to work with other countries. The Paris Climate Agreement was a non-binding way to increase contact with other countries," Wiklund said.
"Going into 2018 I am looking forward to seeing how America continues to progress economically and politically," Koenig said.
About the Writer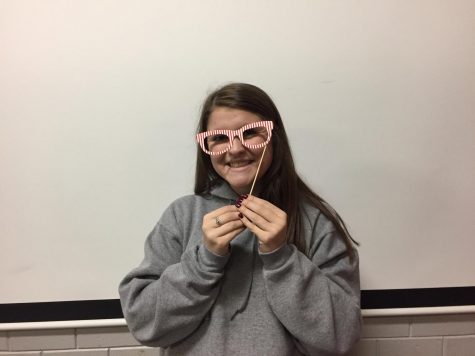 Malaina Fragnito, Playlist reporter
Malaina Fragnito is a junior and writes for the People department and is also a playlist reporter. She is a competitive swimmer for the high school and...