Gavin Boren makes an impact on theatre department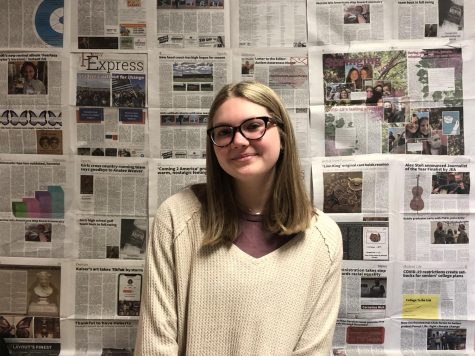 More stories from Allie Schlagel
"I think Gavin inspires me because of how driven he is. When he has a task… he gets it done," senior Cece Deleon said. Junior Gavin Boren has been involved in the theatre department for 3 years. He is hardworking, and he inspires those around him to be better. Gavin has made an impact on not only the people, but also the department as a whole.
Gavin is always willing to help those around him, and he makes friends with all his peers. He has become an ally for the underclassmen he works with, and they confide in him.
"Everyone looks up to Gavin. They jokingly call him 'soccer mom,' but they just look up to him. They see him as someone they can go for help," Deleon said. "He's just there for the underclassmen."
Being in tech. has even made an impact on Gavin. It has taught him the 'behind the scenes' of a production, and all the technical aspects to it.
"It [tech.] has taught me a lot of skills that I can use in my life, like how to properly use tools, and how to build various things," Boren explained.
Gavin also said that the long nights preparing for a show has taught him patience, and a solid work ethic. Despite the long hours, he is always willing to put in the work.
Deleon acts in productions, and she explained how Gavin has helped her learn more about the technical side of theatre. Deleon started to help tech. prepare for shows, (because of Gavin) and she met new people.
Tech. has also improved Gavin's leadership skills. He has been in charge of many different people in the last year. These peers are all different, so he has had chances to lead all sorts of ways.
"I think my leadership skills have improved a lot because I've been able to deal with a lot of people who can be all different… and a tad bit difficult at times," Gavin explained.
"
I think Gavin inspires me because of how driven he is. When he has a task… he gets it done.
— Cece Deleon
Gavin has filled the gap in between the actors and the technicians. In the last year, people have started to connect more, and many claim its because everyone has a connection with Gavin.
"With Gavin, Tech. has become so much more involved in the productions in terms of like we're trying to set up together… before you would only see the technicians until the week of the performances, but now they're learning the show and we're all working together," Deleon said.
The 'scene shop' part of Tech. has improved. Gavin is big on organization and execution, so he makes sure to lead thing effeicantly and timely.
"I feel like the scene shop (the technical aspects of the show), if not the department, have become a lot more organized with Gavin being around. Everything has a place and it allows the scene shop to flow a little better," UMD student, Matt Lammers explained.
Gavin has been involved in the theatre department for a short amount of time, but he has able to impact it greatly. Gavin has inspired people by stepping up and leading.  He is an ally to all those around him, and people feel like they can always ask him for help. Gavin hopes that in the future people will take charge just like he decided to, and make an impact in tech just like he has.
View Comments (6)
About the Contributor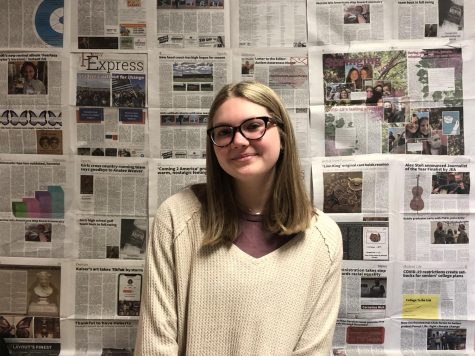 Allie Schlagel, Layout Editor
My name is Allie Schlagel, I'm a Layout Editor for the pony express. I'm a junior at Stillwater area Highschool. I play basketball, and French horn, and...