Ella Chaves commits to Cornell University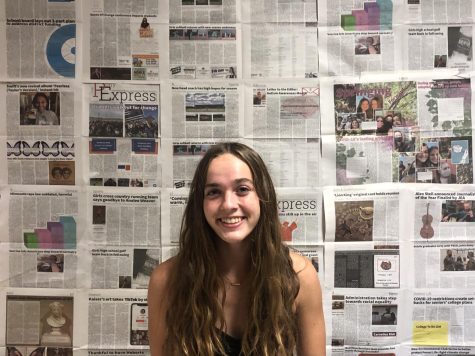 More stories from Brooke Elfert
"Believe in yourself, because you never know what's going to happen," senior Ella Chaves said as advice to anyone in the college admittance process.
Chaves has been admitted to attend Cornell University, one of eight Ivy League schools in the United States. When she initially applied, she applied as a reach and thought she had no chance at getting in, but she is now committed to Cornell University.
One factor to consider, Ella applied for early application, meaning that if she were admitted she would be committed to go to Cornell. However, applying early does increase an applicant's chances of being admitted to the school. Cornell's acceptance rate normally hovers around 10%, but the early application acceptance rate was around 24%.
"Because I applied earlier, I didn't really get a choice of other colleges, which is really exciting but scary at the same time," Chaves said.
As with any Ivy League school, each applicant must be extremely qualified academically as well as have a strong character. The average ACT score at Cornell is a 34, and the average GPA is an unweighted 3.9. Ella is well within these with an unweighted 3.9 GPA and many extracurricular activities. Chaves has been a part of Lacrosse, debate, Dollars for Dreams and Key Club. Having this many commitments is not easy, and shows that she is strong minded.
"Ella's been through a lot, and she's never let anything hold her back," senior Erica Stanton said.
"
Ella is incredibly focused and hardworking. She knew what it would take to get into Cornell, and she got it done.
— Stephanie Nord
Though Ella hopes to go into the medical field, each freshman at Cornell goes in undeclared to begin. This can help to alleviate some of the stress of picking a major. Chaves is admitted to the school of arts and sciences with intentions to be a biological science major.
Chaves said that she is "interested in dermatology, but would also like to try out medical sales."
Though many college students change their majors, Ella has been able to take high school courses to preview her biology major. Ella has taken a variety of advanced math classes, as well as CIS Human Anatomy,which have challenged her and enhanced her interest in biology. The curriculum of CIS Human Anatomy has included multiple dissections of rats, cow femurs and now cats which serve as an interesting sneak peek of medicine. One thing that sets her apart from other students is her attitude and motivation in the classroom.
Calculus teacher, Stephanie Nord said, "Ella is incredibly focused and hardworking. She knew what it would take to get into Cornell, and she got it done."
Along with her application to Cornell, Ella also applied to a few other colleges such as the University of Minnesota, Syracuse, Loyola, and a few smaller schools. Chaves said she would have been less willing to move out to New York, but her Uncle lives an hour from the school which encouraged her. When she visited the campus in April, Chaves enjoyed the history of each building and all of the warm feelings that the campus had to offer for her.
All in all, Chaves is a highly accomplished student with a bright future at Cornell. Chaves will move in and begin her journey as a part of the "Big Red," on August 24 of this year. As she gets acommodated to her classes, she plans to rush to join a sorority.
Leave a Comment
About the Contributor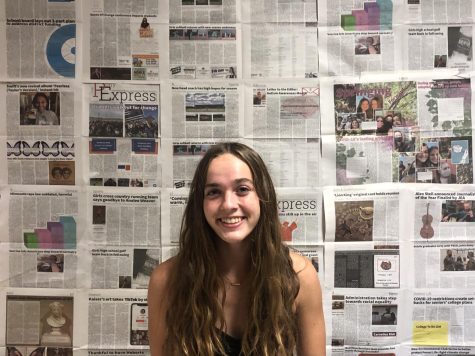 Brooke Elfert, Business Editor and Copy Editor
I am Brooke Elfert, junior and I am a Business Editor and Copy Editor. I participate in cross country, track, alpine, student council and national honors...