Schuyler DuPont juggles academics, athletics to commit to Cornell
At the True Team State meet, senior Schuyler DuPont ended her 500 meter swim and slapped the timing pad. The ultimate goal was to be around five minutes and when she looked at the scoreboard and saw the numbers 5.465, her eyes lit up and she looked at her Stillwater swim coach, Brian Luke.
Her hard work and weeks of training had led up to this moment and here it finally was, and she felt ecstatic.
"The smile that just comes up on on her face when she sees that time, I can still see it. It is just a good memory when athletes do something like that and they are just so happy and proud," Luke said.
Early swimming
Schuyler DuPont was two years old when she began her swimming career with the pool water in the shallow end well above her head. Living on a lake, learning to swim was important so in the event she wandered off the dock, she would be safe. After only a couple years, at the age of four she was at the highest level of swimming lessons, so her teacher recommended she join the synchronized swimming team.
After joining the team, she took her first state title for the six and under category, but little did she know that it would only be the beginning of her long and accomplished swim career. 
Following her state title at the age of five, she began competitively swimming and never stopped. Though she gave different sports a chance throughout the years, her love for swimming never wavered.
"She has done other sports along the way. But, swimming has always been her favorite, and it is definitely her passion," Schuyler's mom Heather Jordan explained.
"
She has done other sports along the way. But, swimming has always been her favorite, and it is definitely her passion."
— Heather Jordan
High school years
As Schuyler progressed throughout the years, she started to think about wanting to swim long-term and continue even after high school. She was able to see the upperclassmen working hard and it made her want to do the same.
"I like to see people work hard, and it kind of pushed myself to work hard and to see everyone else achieve and go through the college process and get their best times," DuPont added.
DuPont had always valued her education and she learned early on how she needed to focus on balancing her schoolwork as well as continue to work on her swimming skills. The coaches at Stillwater stressed the importance of how joining the team meant they were student-athletes, not just athletes.
Luke always warned his athletes, "Don't make excuses, there is no excuse for not getting something done it's just poor planning on your part," and it has obviously reverberated with them due to the fact of the team having 14 seniors who were named Academic All-American athletes.
Through the coaches guidance and her already strong work ethic, DuPont was able to set her goals and focus on managing her time as well as taking her recovery seriously. Recovery allowed for her to relax and still be able to train the next day.
DuPont said getting enough sleep was vital so she could go to practice the next day feeling refreshed and able to study her schoolwork throughout the day too.
Cornell had been in contact about committing, and it was a match made in heaven for DuPont as she fit the team perfectly and could continue her studies with a college that has world-class programs. At Cornell, DuPont hopes to earn a spot on the conference swim team and be able to compete with the other Ivy League schools. She also has aspirations of going pre-med and eventually becoming a doctor.
"My goal is to be on that conference team like be able to compete at the Ivy League conference… I am going into biology for pre med, so maintain a high GPA and then move onto med school," DuPont explained.
"It is crazy and I'm just so proud of her. I can't even tell you. I'm so happy for her," Jordan said. Through her own motivation and hard work, DuPont was able to continue her swimming career at a school as prestigious as Cornell. Swimming at Stillwater taught her discipline and accountability as she navigated her way through the college recruitment process. Her coach and mom could not be more excited and neither can she.
Leave a Comment
About the Contributor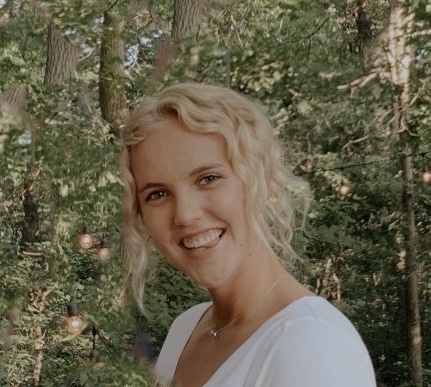 Mairin Torgerson, Photography Editor-in-Chief
My name is Mairin Torgerson and I am the senior editor in chief of photography for the Pony Express this year. I am a part of the Stillwater fastpitch...