Parking lot changes leads to less confusion
Walking out the main doors at 2:10 p.m. has drastically changed in the last year. Traffic is no longer backed up for quite as long, new drivers are feeling safer and there is much more freedom when it comes to choosing where to park.
These changes are in result of the new lot system that has taken place over the summer. Whether staff member or student, there is no debate that the chaos of the parking lot last year caused many safety issues. Staff in the school have been working on this new system all summer but many are questioning if things have changed for the better.
Many believe the new lot "is making an already unsafe situation worse because you're getting people driving faster earlier", junior Soren Peterson.
He has held off on getting his parking permit until recently because of the pricing changes and the general safety of the lot.
But he is not the only one, according to a 2022 article by the National Safety Council(NSC), "Parking lots are riskier than you think. Tens of thousands of crashes occur in parking lots and garage structures annually".
It's not just the afternoon, the mornings are even worse according to Peterson and many others.
Since the removal of tiered parking, many students are having to drive into school at much more unsafe hours just to get a good spot. Many decision-makers in the school have been taking issues like this into consideration in how to improve the lot.
Assistant Principal Shelly Phernetton is one of the main decision-makers for the Parking lot. In her opinion, the system has changed for the better, both for students and the adults who are enforcing it. By taking student suggestions into consideration, she has received many compliments on the system and fewer complaints overall.
But these are not the only things that have improved, because of the mandatory safety meetings over the summer, students are showing a better understanding of the rules and what is expected of them. This overall has led to fewer tickets.
Someone who sees this firsthand is office secretary Alison Schroeder. Schroeder is in charge of attendance and the parking policy at the school.
She agrees, "It has alleviated a lot of confusion because we have moved down to one type of lot". This has reduced the need for ticketing "for parking in the wrong lot, which isn't a really good use of anybody's time."
By constantly evaluating ticket numbers, complaints, and overall safety, things will continue to evolve as the year goes on.
If there are any concerns or suggestions about the parking lot, please feel free to reach out. As Phernetton agrees, "We can go out and observe, we can take data and look at those data points. But what we really really find valuable is the feedback that students give us so if you have suggestions, if you have ideas, please come see a pony center, assistant principal, or me".
The school is better because of student opinions and what is said by those who care to help improve our school.
View Comments (1)
About the Contributors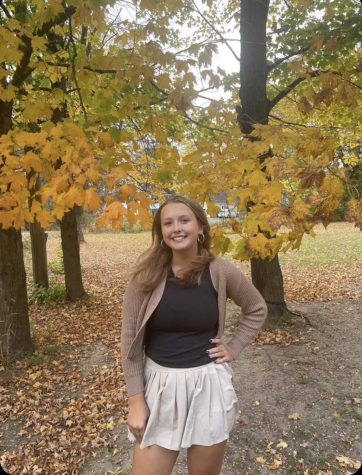 Belle Lapos, Layout Editor
Hey, I'm Belle! I'm a junior and a Layout Editor for the Pony Express. I am involved in Pep Band (flute), Speech, NHS, and Tennis through school. Other...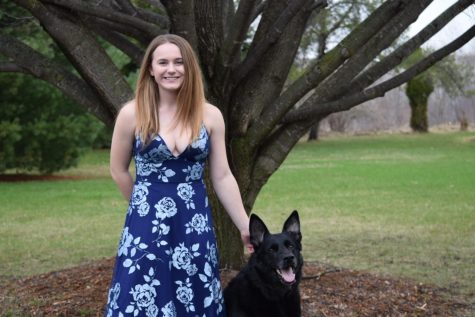 Ava Cheney, Graphic and Online Editor
Hello, I'm Ava Cheney I am an 11th grader and a Graphics Editor and Political Cartoonist. I play softball for the school as well as for St. Croix Boom....