High parking parking pass prices limit some drivers
Hang on for a minute...we're trying to find some more stories you might like.
Every morning, junior Anna Novalany hops into her rusty and beat-up 1990 Plymouth Voyager and drives a fifteen minute commute to school. Meanwhile, on the other side of the district, senior Jake Ledson is also making his morning commute, with his neighbor in the backseat, and girlfriend in the front seat of his 2004  convertible Volkswagen Beetle.
One common aspect between the two teen drivers is that they are both fortunate 2017-2018 parking permit  holders. Novalany said her parents paid most of the $250 annual fee for the pass, whereas Ledson split the pass in a carpool agreement with his neighbor; they each pay $125.
However, some students are not so fortunate as to have that privilege. "In Stillwater, we've become so shockingly separated in the way that we have very poor families, but also well off families," freshman Zoe Mentz said.
In fact, 5.4 percent of the population of Washington County is at or under the poverty line, according to census.gov. "It shows who the district is catering for," Mentz added.
"I feel like there are definitely reasons [the parking permits] are so much money, but [the school] has never really expressed what those reasons are," Novalany explained. "I don't think Stillwater would be like an under the table [payment]," said Ledson.
Other schools in the area, such as Mahtomedi High School, charge between $50 and $275 per year, some depending on parking lot preference and grade.
 "It is a little shocking that it is $250 to park your car," Mentz said.
Sixteen-20 year olds count for 6.4 percent of drivers (around 13.2 million) in the United States. Naturally, teens love driving places because it means they get more freedom. This includes driving to and from school.
"I feel like a parking pass is more of an amenity," Ledson said. "It's not something that's necessary. [The price] is steep, I understand that. I might have not gotten one if I wasn't splitting the cost. Right now, the parking lot is full so it's definitely not disencouraging people enough that there's no one parking there."
Stillwater Area High School offers many different before and after school clubs and extracurricular activities, ranging from sports to the arts.
"
They know students have to stay after school and can't go home on the bus, so they feel like they can kinda exploit students."
— Anna Novalany
"They know students have to stay after school and can't go home on the bus, so they feel like they can kinda exploit students," Novalany said.
Stillwater offers season parking passes for students in seasonal sports. These are often cheaper than paying the annual price in full, and then are only used when the students needs to drive to and from school.
Seniors generally get priority for parking permits, then juniors and so on. "I think it should be seniority by activity." Ledson said. "Those are the people who legitimately need it,"
Ledson, Novalany and Mentz are all involved with after school activities, and stay at school sometimes as late at 7:30 p.m.
Some students even go to the extreme of running the risk of getting towed by parking in no park zones such as Kowalski's or another business within range of Stillwater Area High School.
"It shows how expensive they are. You get a ticket, and its price is around the same and the pass price, but also, you might not get a ticket," Mentz said. "I think it shows how expensive the passes are."
About the Writer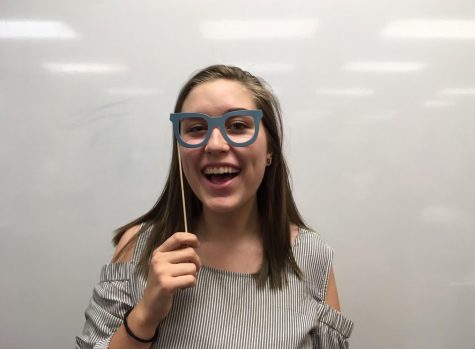 Mya Lysne, Video Boradcast Editor
Mya is a video broadcast editor and her traditional story is A&E. Mya likes playing the guitar, music in general, making playlists, singing, cooking,...