Otto and Nord: ultimate bond created for two sisters working together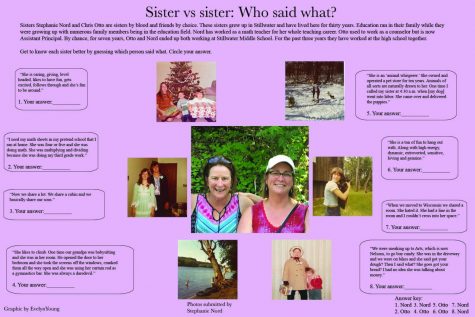 Sisters share an unbreakable bond that is like no other bond held between two people. Sisters tend to be with one another from birth all the way to possibly college. Adulthood is when sisters usually go off to work in different fields and different places in the world. However, math teacher Stephanie Nord and assistant principal Chris Otto are among the few sisters who remained close to one another.
Otto and Nord both work in the same building doing what they love the most. Teaching and working in the same environment has allowed the two sisters to become even closer in their relationship and friendship.
"It is easy for us to touch base on something if we want or need to do that. Knowing that she is here in the same building is comforting, so I do like being a part of the same work community that she is a part of. It's kind of fun thinking about it that way," Otto said.
The two sisters worked at Stillwater Junior High for about seven years and now since they have met again here they have been working together for about another three years. The two have worked together in the same school for about 10 years in total.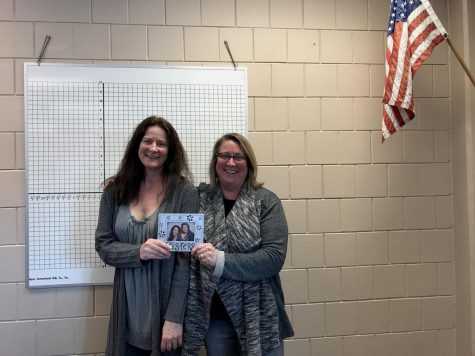 "She has had a tremendous impact on my life. When we were younger she gave me babysitting experience and without knowing it she helped me learn patience and understanding many things," Otto explained.
There are many life lessons and things that sisters can learn from each other. With being so close to one another and growing up together in the same house they are together almost every single day. Sisters can do things and help with things even though sometimes they may not know it, just like Nord did for Otto. Many experiences can come about when sisterhood carries into adulthood.
"We are a lot closer as adults than we were as children because as children she took care of me and she told me what I had to do. She was my babysitter since she was much older than me. Where now we are friends. We spend time together and do a lot more activities together," Nord said.
Both sisters went to each other's weddings and take care of each other's kids. They have been to several plays and concerts together, but one very interesting piece of their friendship is that they both share a lake property. They have built a getaway cabin for the two of them and their families to relax and take time off to enjoy the little things in life. They have had the property for about 17 years and usually spend a lot of time there during the summer.
"I go to her for a lot of advice. I toss a lot of stuff on her, but she handles it very well and it helps me a lot to learn from her. We are a lot alike, but also a lot different. We were raised the same by the same people. It felt like we had the same beliefs and the same morals. We grew up the same, and we thought the same," Nord said.
Even though the two sisters had a lot of similarities, especially the way they grew up, they also had a lot of differences when they grew up. Nord was involved in sports and was the athletic one between the two. While both sisters were very skilled and involved academically, they did not share an interest in the same classes. Otto liked English while Nord liked math. This was a constant subject in their relationship. 
"She has certainly been somebody constant in my life. It has been kind of a sisters-by-birth, friends-by-choice thing. She is just a real stable part of my life. She is really fun. She really knows how to have a lot of fun and we have a lot of fun together, so she has really helped me branch out and get involved in different activities. She has been amazing to me and for me , and I can't imagine not having her in my life. My life has been much richer because of my shared experiences with her," Otto said.
View Comments (10)
About the Contributor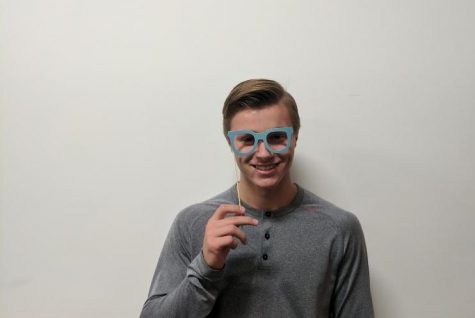 Jesse Brown, Podcast Reporter
Jesse Brown is a Field distributor that passes out newspapers to local classrooms and businesses, and he writes for people. His favorite hobby is to be...