Overwatch 2 replaces the original on Oct. 4
Overwatch 2 has not been as popular as Activision expected. Since announcing that the game would come out on Oct. 4, the game has received mixed reviews from gamers and critics play testing the beta. 
With the new sequel coming out, the original game will shut down to funnel players together and force more to play it. Not everyone agrees with this decision, as they like the first one better.
Junior Eli Aldridge does not favor this and wants to see the old game back. "I was actually upset about that. I understand why, because they're trying to get the players to leave that game to go to this new game, but I think it would be nice to keep it open," Aldridge said.
Activision has also made an interesting decision to make the game free to play, but they have implemented a battle pass system, similar to other popular shooter games, such as Fortnite, Call of Duty and Apex Legends. The battle pass system locks some of the game's heroes and skins behind a paywall, although all heroes will be available to earn for free at some point.
Junior Leo Whitley does not mind the idea of a battle pass, but if it gets expensive he wants no part in it. "I think that's fine. I don't really mind that. I mean, making it free to play you just need some for the battle pass that kind of makes sense. It just depends on how expensive the battle pass is. Like if it's crazy expensive and it's not really worth it then it's stupid," Whitley added.
New heroes are being added to the game, and old heroes are being changed. Whitley said he has not looked into it much but has seen videos. All the heroes from the original game will stay, but some will be changed.
Some changes include health increases or decreases, ammunition increases or decreases, and the biggest one, being the game going from a 6v6 player format to a 5v5 player format. Later in the year, a PvE mode is set to release, which was not in Overwatch 1. It will be a story-based, single-player campaign mode, set to release in early 2023. It is not known yet whether or not it will be free to play, or if payment is required. The PvE mode is the most different addition to the game from the previous one.
Overwatch 2 has been criticized and praised by critics and players alike. The biggest thing players complain about is that the game is so similar to the original one.
Aldridge said he is "not really excited" about the new game, as he liked the old one more. The player base is mostly divided between whether or not to like it, but most do not see a difference.
A likable feature of the new game is that it is free to play, compared to the launch of the first one, which was $40. In the years after the release, the price slowly dropped down and in 2019 they cut the price in half to $20.
Overwatch was a popular game, and Activision hopes to capitalize on the success the previous game had with new modes, heroes, and changes. Players hope that Activision will change the game more than they have, because to them right now it is the same game. If players enjoy the first one or like first-person shooter games, then this game is for them. Advantages of the game include it being free to play, custom player and weapon skins, and different maps and game modes. Disadvantages include the game being similar to the original game, a costly battle pass that does not contain much, and losing 6v6 in favor of 5v5.
Leave a Comment
About the Writer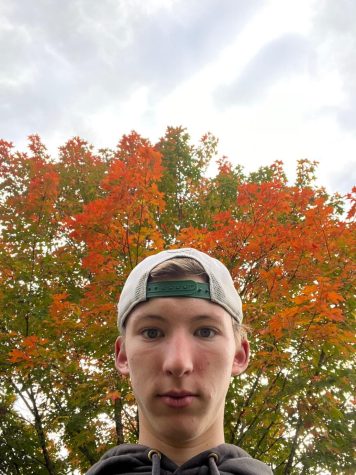 Jack Higgins, Photography and Online Editor
My name is Jack Higgins, I am a junior, and I am a photography editor and online editor for the Pony Express. I play baseball and pole vault on the track...