Brawling it out: students compete in video game competition
Playing video games for hours is not always a waste of time. For students in the Super Smash Bros Brawl tournament; it is the equivalent of practicing for a big game. Students compete against each other in best two out of three tournaments and show off their skills.
Students gather in math teacher Nicholas Springer's room during flex time and after school on Fridays to compete in the tournament. Everyone is welcome to join, however those wishing to compete will have to wait until next year as Springer said the current tournament is not projected to end until the end of the school year.
Springer is hopeful that word of the tournament will spread and new students will join.
Springer hopes for two tournaments next year explaining, "We could do a semester one and one in semester two".
Players believe in a game like this strategy can be the difference between winning the tournament and losing the first round. With a perfected strategy players can quickly make their way to the top. 
"
I read my opponent. I predict their next move, what they'll do next, and punish/counter it."
— Ben Bauer
"I read my opponent. I predict their next move, what they'll do next, and punish/counter it," junior Ben Bauer said.
Students in the competition have claimed Bauer is a clear winner, however that has not discouraged anyone from having fun. 
"Usually when the tournament's going on there's a lot of other games that people are bringing and playing," Springer explained.
The tournament is open to player of all skill levels and newcomers are always welcome.
"Most people in the smash bros community are quite open to newcomers," Bauer said. "It's a good way to meet people if you're into this kind of stuff."
With opportunities for everyone, Springer hopes people who are even slightly interested will consider joining in future tournaments.
"This has built a relationship that we can talk about stuff other than school and just kind of enjoy [the game] and have fun," Springer added.
Leave a Comment
About the Contributor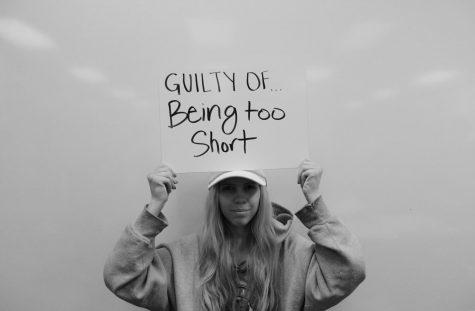 Hazel Flock, Layout Editor-in-Chief
Hazel Flock is a Senior and a Print Editor-In-Chief for the Pony Express newspaper. Other than working on the newspaper, Hazel enjoys working at her job...