Covid football season concluding to an end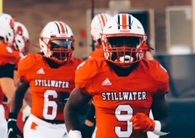 The football team got off to a strong start even this COVID-19 season. The season was originally supposed to start in the spring, but it was moved back to the fall. However, the season is shortened due to the pandemic. They recently had their last home game and have had two major wins.
This season has been like no other. The team faced unknown certainty whether they would have a season or not. However, this team still pursued and worked for whatever outcome they have had to face. 
"We had captains practices to get everybody back into the swing of everything, and we had a few summer practices which helped a lot with getting everything installed," senior captain Casey Venske said.
The MSHSL originally decided on moving the football season to the spring. However, cases seemed small-scale enough to move the season back to the fall. Due to the switch, the season started later and had fewer games on the schedule. Another MSHSL football protocol is not having a student section. Fans will no longer be able to attend the games besides the parents.
Venske explained that this season has been the most different because of the fans but are going on with everything else as usual.
"
We are grateful Covid-19 hasn't shut us down, and hopeful to play all of our games."
— Beau Labore
The team is currently 2-2 with two more games yet to play. The games they won have been at home and have been strong games. Ponies achieved 52-24 against White Bear and 17-0 against Mounds View. The Ponies went into the games with a winning mindset and a goal to strive to make this season stronger than the past. 
"We want to change the image people have on Stillwater football and this year there's been a lot of change around us so I think that's helped," Senior Nicholas Schlender said.
The Ponies now have an uplifting mindset just to have a chance to be together as a team. They are building their underclassmen to prepare for next season as well.
"We are grateful to play. We are grateful Covid-19 hasn't shut us down, and hopeful to play all of our games," head coach Beau Labore added.
"It's not too hard to stay motivated  because it just puts it into perspective how lucky we are to actually have a season even though it is shorter. It sucks to not have fans but that was really ever the reason people played,"  Schlender explained.
Leave a Comment
About the Contributor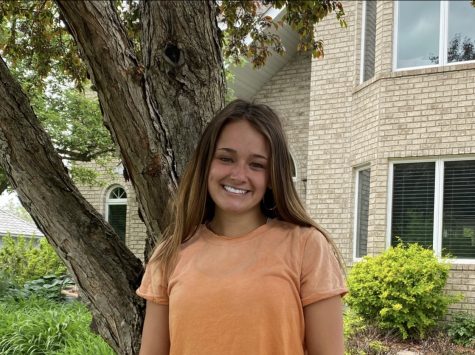 Ella Gag, Social Media Editor-in-Chief
Hi my name is Ella Gag and I am a senior editor in chief of social media for the Pony Express this year. I am a captain for the 2020 Stillwater cross country...