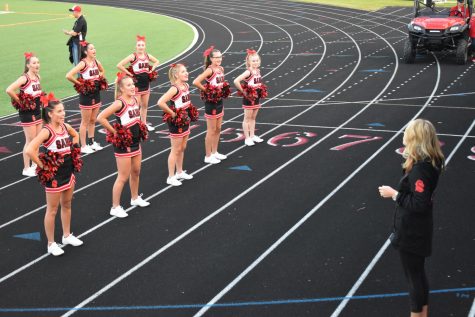 Aubrey Kelley, Photography Editor

October 1, 2017
As the Ponies football team took on the field for the first time this 2017 season, Stillwater fans and students were excited to see them joined by a 32 person cheerleading squad composed of female students ranging from freshmen to seniors.  The cheerleading squad has greatly impacted the energy level...
Braden Cousineau, Social Media Reporter

October 30, 2014
Last year DJ Skie ('15) was one of the Ponies leading receivers, this year he is the one on the other end of the ball. Skie, now heading the Ponies agile offense, is new to the position. He has proven himself over the summer and so far this season. Now the Ponies wonder what is to come with their new...