Puhrmann finds calling through campaign internship
Sandy Liu, Distribution Reporter
February 14, 2020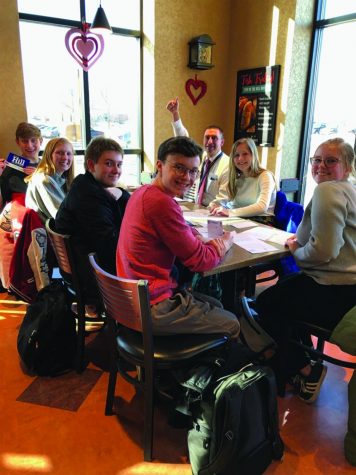 Essays. Research papers. Dry facts and statistics. These characteristics typical of most final projects were completely thrown out the window by one student, and in such a way that allowed for a fresh wind of inspiration to gust in. For her semester one final project in Matthew Bergquist's AP Government class, senior Megan Puhrmann worked as an intern on Josiah Hill's campaign for state senate. Many students in the course end up working on a project in and around the community for the final, but Puhrmann's experience took her even further beyond the practical applications.
"I love[d] learning everything," Puhrmann said. "Like everything that Mr. Hill taught me…how the process worked."
Puhrmann originally began interning around late October and early November after looking around for a project she could take on for the semester final. Here it was that Puhrmann began to exercise a sense of initiative.
"She sought that opportunity out," Bergquist described. "When I couldn't help her, when I couldn't find a good internship, she found it, and then she followed through with it."
Beginning work, emerging interest
Once on the campaign, Puhrmann began working at various events. She organized different ways to get the word out: writing postcards, going door to door and working at gatherings to help things run smoothly, Puhrmann explained.
"Megan I see as someone who is very organized, someone who is a connector of people," Josiah Hill, language arts teacher, St. Croix Education Association union leader and District 39 senator candidate described. "Megan has supported us at a lot of different events…and has come to some of our leadership team meetings to offer up ideas and strategize on how to campaign best to reach the most voters."
"And most recently, Megan has moved into a new realm and is helping us with some communication initiatives," Hill added.
"
"She had to force herself to go to these meetings where she was the only teenager in the room…so she really had to get out of her comfort level there, and I think she did fantastic.""
— Bergquist
Puhrmann's work ran deeper than what she expected. What began as a project to fulfill the needs of a semester final turned into something much more. Puhrmann discovered a true enjoyment for working on the campaign; so much so that she is still continuing the work, and hopes to return in the summer as well.
"It's still something I want to keep doing, definitely," Puhrmann said.
Personal lessons, looking to the future
Puhrmann, who has declared a major in political science at the University of Wisconsin Eau Claire, has garnered a lot of valuable insights from her experience on the campaign. Besides the practical knowledge of learning the inner workings of such a process, as well as the supplement to future resumes, her time on the project helped her grow in a more personal way.
"It also forced her kind of out of her shell in a way that goes beyond high school," Bergquist explained. 
Puhrmann's growth and newfound passion for such a path of connections and hard work have inspired her and made her think in new ways. For her, politics may be "a mess," but they are an intriguing one worth talking about.
"It's interesting, and it's really fun, because a lot of adults just don't talk about it," Puhrmann reflected. "But kids really aren't that afraid to talk about things that people don't talk about…and I'm getting more comfortable with it."
About the Contributor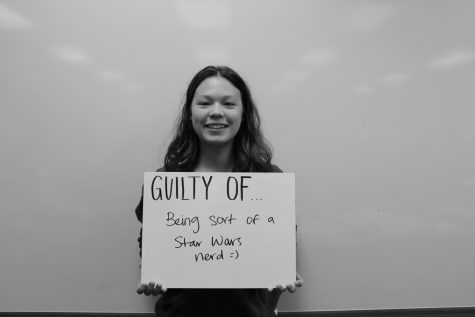 Sandy Liu, Distribution Reporter
My name is Sandy Liu, and I am a junior Distribution Reporter.  In my free time, I enjoy mountain biking, watching movies, and watching and participating...