Girls softball returns hoping to win state
Stillwater girls softball season just started and their goal for this season is to win conference champs then move onto the state tournament and win that as well.
Girls softball season has begun with seniors Lauren Greeder and Natalie Ingram as captains. Bob Beedle is head captain and Bob Horner, Amy Hoffman and Mike Meyer are assistant coaches. So far the team's record is 3-2 (three wins and two lost).
"Our goal for this year is to make it to the state tournament, and how we are going to achieve this is by working hard. Each coach pushes us to be the best we can be and encourages us to work our hardest in everything we do," Greeder said.
A great team is composed with talented players and coaches. It also has great communication and dedication. A team has to rely on one another through the good games and the tough games. During the game on April 20, Greeder was a prime example of a good player. She communicated with her teammates and always had a positive attitude.
"
Our goal for this year is to make it to the state tournament and how we are going to achieve this is by working hard."
— Lauren Greeder
"I think a good attitude and effort makes a good softball player. Obviously skill is important, but hard work can get you way farther. Always having a positive attitude is crucial. Something may not always go your way, but if you get down then your team will too," sophomore Alex Ehde said.
Every team has weaknesses and strengths, but through the practices and games they correct them and improve as a whole team.
"Our strengths as a team are we have chemistry with each other we get along; there are no cliques and no bad attitudes, we love to joke around but we always are serious while playing. We work really well together as a team, we play as a team, we all bring different assets to the table during games. We do not really have weaknesses besides the fact that we need to talk more on defense and to be more aggressive at out at bats and while diving out in the outfield. Being aggressive on our leads and moving the runners," Murphy said.
During sports seasons, high schools focus on different things in order for there team to do better and win state. Winning state is a great accomplishment not only for the team, but for the school. It establishes all the hard practices, long games and tournaments were all worth it.
"Stillwater softball is different from other schools by the work we put in everyday throughout the season. We break up our season into four parts. First is preseason where we do all of our inside work (hitting off machines), second is conference games, third is sections tournament then finally state. I do not think any other teams break down the way we do," Greeder said.
Greeder has played softball for her whole highschool career and during that time her moment was while she was in ninth grade.
"My favorite moment in softball was my freshman year when we had Hannah Heacox as our pitcher, winning the section final game and heading into the state tournament," Greeder said.
"Natalie Ingram and myself try to keep the girls positive and always have fun," Greeder said.
About the Writer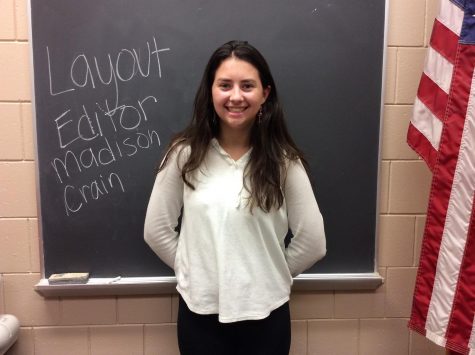 Madison Crain, Layout Editor
Madison Crain is a junior at Stillwater Area High School. Madison is the layout editor for the Pony Express Newspaper. Madison is also involved in Key...