Partnership Party raises money to enhance District 834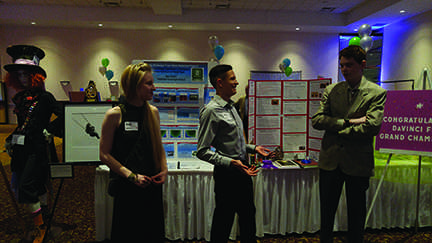 The Partnership Plan is an education fund for Stillwater Area Public Schools. Their main goal is get the community to join in on their support for the education and well being of students. This year, the Partnership Plan created a fundraiser to bring in new resources, known as the Partnership Party, which took place on March 12.
The Partnership Plan was created in 1989 because of the Citizen's Education Issues Task Force. They found that the public schools of District 834 were getting less support from the government financially. The Task Force then decided that they needed to find support from another source. Thus, the Partnership Plan was made.
Leigh Gray has been the Office Manager at the Partnership Plan for two years. Her job is to handle all sorts of administrative tasks, bookkeeping and general organization of grants and events.
"The main purpose of the Partnership Plan is to enrich the learning experience of students in District 834," Gray said. "We do this by raising funds and granting that money back to students through a variety of programs: classroom grants, district wide grants, big impact arts and technology grants and the fabrication lab."
"
In the 25 years we have been around, we have given $5 million to our district's students to help enhance their learning experience"
— Leigh Gray
The Partnership Plan has made many big accomplishments, but the best one has been building up every year since they started.
"In the 25 years we have been around, we have given $5 million to our district's students to help enhance their learning experience," Gray said.
The Partnership Party was once known as the Jean & Jewels event. This year they had gourmet food stations,  live music, games and even a candy bar. Senior Gina Jostes attended the event because she was a winner of this year's Da Vinci Fest.
Jostes explained, "One thing the party is trying to achieve this year is to raise money to help out elementary school music programs."
Senior Clay Knoll was also at the party, but for a different reason. He, along with senior Devin Wessels and sophomore Gunnar Lindquist, were performing music.
"Mr. Lindsay came to Devin Wessels and I and asked us if we wanted to play a gig on March 12," Knoll said. "We said yes. Then we showed up to the place and found out it was a school-runned event."
At about 7 p.m., the cocktail hour started. During this time, people could get drinks and socialize while Knoll and his friends played in the background.
"For this event, we stuck to a more standard jazz type of music," Knoll said. "We played a lot of Duke Ellington and stuff that you can swing to."
After a while of mingling, everyone in the audience were asked to sit down and the main events could start.
"A few people made some speeches and the Da Vinci Fest winners were called up to be congratulated," Jostes said. "Right after that, the big auction started."
The auction featured many interesting different items. There were things like a trip falcon hunting with science teacher Andrew Weaver, or some log rolling classes.
"It was really fun watching the auction," Jostes said. "They had a professional auctioneer that was trying to get people to buy things and was very entertaining."
Overall, the Partnership Party was a success. It had a good turnout of people and it featured the works of hardworking students. However, the most important achievement was that it helped raise money. Money that will help fuel the Partnership Plan in its pursuit to advance the educational experience for all of the public schools in Stillwater.
About the Writer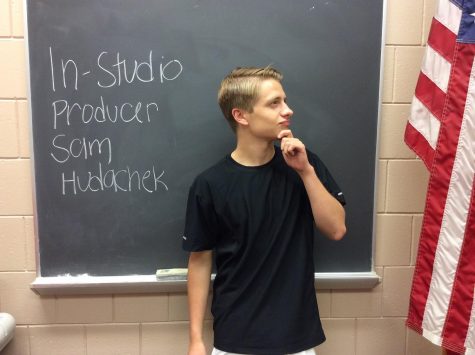 Sam Hudachek, In-Studio Producer
Sam is a busy person. He referees soccer anytime of the year, except in the winter, which he swims for the high school. He is also an Eagle Scout, which...