Grants granted for a finer education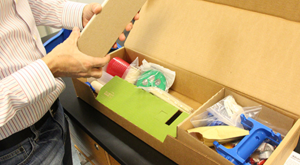 The Partnership Plan is the educational foundation for Stillwater Area Public Schools. Nearly 30 classroom initiatives reaching $57,000 were funded by the Partnership Plan this fall. The grants help students from computer coding for second-graders to exploring the culture, history, music, and dance customs of Peru for junior high Spanish students.
Beverly Petrie is the Executive Director of the Partnership Plan. The grants help improve education for both students and teachers. The grants awarded include Ready To Learn, Latin Connection, Rachel's Challenge and Power House: Exploring Sustainability and Renewable Resources.
The Partnership Plan has been making improvements in students' education for years. The grants go towards the classroom, district wide initiatives, staff development scholarships and staff recognition awards.
"For 25 years, we've been bringing together resources from the community to fund the extras that make a great education exceptional," said Petrie.
The grants are given to teachers who have new ideas on how to expand students' education in their course. The grants may be used for new materials or for going into further detail on subjects.
Petrie said, "We make grants to teachers who have a great idea to make instruction more engaging or meaningful in their classrooms."
From a teacher's perspective the Partnership Plan is an outstanding program. It helps them achieve things they would not be able to do on their own.
Cutaway Productions teacher Deb Drew said, "The Partnership Plan is a great organization that raises money and gives it to teachers classroom projects that they would not be able to pay for themselves. It is a great program."
Cutaway Productions and the newspaper courses received a joint grant from the Partnership Plan. Drew teaches Cutaway Productions, which is the advanced program of video production, she is extremely grateful for the grant and all it has given her and her students. Rachel Steil, the Newspaper advisor, also received the split grant.
"It is giving us opportunities to do new projects and use new equipment. We are able to shoot videos in a different format and way the students are not used to," said Drew.
Drew said, "Steil, a technology person and myself got together to write the grant. We collaborated on what we could use the items for and what we would need. It is fun right now because we are co-teaching with my video kids and her journalism kids."
The Partnership Plan also funds district-wide initiatives that have a significant impact on large groups of students. Stillwater Junior High and Oakland Junior High received grants to help explore the traditions and customs of people living in Peru. The Spanish department benefited from the grant greatly and is using it to improve the education of hundreds of students. Recently the Partnership Plan has given out many classroom grants and several districtwide grants.
Not only does the Partnership Plan provide grants to improve children's education beyond primary resources, but it hosts two large events during the year. The events are the Da Vinci Fest art and science fair, Jan. 5, 2015,  and the Jeans and Jewels fundraising gala, March 7, 2015. The Da Vinci Fest is an educational competition that includes art, science and creativity.
The Jeans and Jewels fundraising gala is one of the largest charity events of the year in St. Croix Valley. It is an event for school supporters who gather to raise funds for the grants provided to schools and districts. The Jean and Jewels gala is where a large amount of the Partnership Plan grant money is raised for the district.
The Partnership Plan has provided teachers with ways to be able to reach their full potential of teaching as well as students with learning.
About the Writer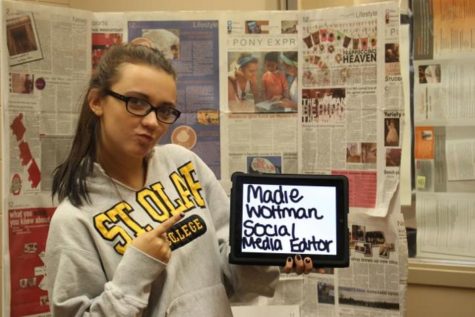 Madie Woltman, Social Media Editor
Madie Woltman is a junior at Stillwater Area High School, her role in the newspaper is social media editor. Madie has been dancing at Larkin Dance Studio...