Boys hockey slams previous state champs
Isabel Boedigheimer, Megan Karnuth
The 4-0 varsity hockey team got out to an amazing start with a huge win 6-5 over Lakeville North, the defending state champions. The team has a solid offensive structure, clearly demonstrated against Lakeville. But no team achieves a great status without significant work.
"I think we started off pretty good, and got some good video to show the kids. Really it's just finding ourselves in different positions throughout the year, you know. Playing in tight games, playing in close games, finding ourselves in an end-of-the game situation where we're up a goal and need to tighten it up," head coach Matt Doman said.

Loading ...
Stillwater's hockey season has a long ways to go, but that doesn't mean Coach Doman is not looking ahead to the payoffs.
"Our ultimate goal is to win a conference championship and ultimately a state title," Doman said. "But we're only 4-0. We're only four games in and we still have a long ways to go. Our goal is to get better each and every game and its my job to make sure it doesn't go to our head because there is a lot that we can work on, we haven't played a perfect game. But I think we have a pretty good head on our shoulders."
Junior TJ Saggisor has two hat tricks (scoring three or more goals in one game) already in the season. The whole offensive line has really worked together and stepped it up from last year.
"That line, and TJ specifically, has done really good. When they have that kind of effort and that kind of attitude there's really not much to say to those guys. There is no doubt [TJ has a real leadership to him]. He goes out, works hard every shift, works hard every practice, and he's being rewarded for the work he's put in," Doman added. " He was injured last year and he missed pretty much the whole season so I think just having him out on the ice, that's inspiration for the kids. [They] know how muck work he's had to put in, how much time he's had to put in to get recovered. Then to have him explode like this for the first five games, I think the boys just love it."
With a team as talented as Stillwater's, it is inevitable that they have many leaders on the team, not only to demonstrate, but to inspire everyone else when they hit a rough patch or when one of the team members gets down.
"I guess we have a lot of leaders on the team, we have a lot of skill," Saggisor said. "I work out with a physical trainer, G-Force fitness, with a few other guys on my team. We do that four times a week [to stay sharp]."
But looking forward the season will not be easy. Of course it was a nice win over Lakeville North, but their toughest opponents are still to come.
"I think we had a pretty good test against Lakeville North for the first game. We don't play Hill Murray until January 23 so we have some time. And we have a lot of good teams before that, and hopefully when we get to that game we'll be ready," Doman said.
But for now the team is playing extremely well, with one of the most explosive offenses Stillwater has seen in a long time. Though work is needed on defense, it would come as no surprise if Stillwater made the conference championship at the end of the season.
About the Contributors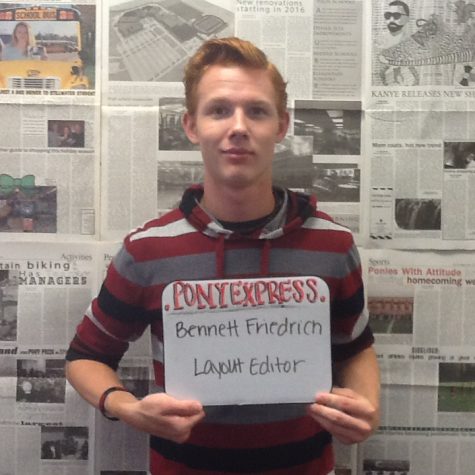 Bennett Friedrich, Layout Editor
Bennett Friedrich is an outstanding school supporter and Student Council member at Stillwater Area High School. He enjoys football, hockey, baseball, and...