Boys track team trains outside during Minnesota heat wave
The boys track team started practices during spring break to prepare for this years competitions.  Starting during spring break gave them more time to get ahead of the competition.  The team consists of seniors, juniors, sophomores, freshman and one eighth grader, all bringing different levels of experience.
Last year, the boys qualified for state and finished in 14th place out of 58 teams.  That was an improvement from their 2016 state placements, when the boys team finished in 26th place.  The team is training hard, trying to make that improvement continue.
Junior Caeden Windschitl said, "I am excited for this year and have been preparing all summer with some of my teammates. I believe our team will do good in state this year."
Track starting during spring break was not easy for everyone. Most students were on vacation, out of town, or just not available. For some of the team it was helpful to try and get eased into the sport. On the other hand, the students who were not available jumped into it after spring break.
Windshchitl explained that people who were not available weren't punished, but it was also good practice for those in town.
Emma Urban and Hannah Genosky
However, with track having over 100 kids, only the best competitors from each school are able to go to the state championships.  That means even though the team made it to state last year, most of the team did not go.  For a team with over 100 students, it makes sense.  Some students are specifically trying harder to be able to compete at the state competition in June.
Junior Dan Beletsky has been focused on his personal records and his mile time.
"I'd really like to be able to compete and run the mile at state. Last year I didn't qualify, but that's why I trained all summer," Beletesky said.
The coach Scott Christensen has over 30 years of coaching under his belt.  With his coaching, the track team has made top five multiple times at state. Out of the 50-plus teams competing each year, that is quite an accomplishment for the teams that place high.
Christensen explained his goal this year, which is to finish top five in state this year.
The boys track team has a long season ahead of them. Everyone would like to improve their personal records and as a team they are aiming for fifth in state. Along with the commitment to the sport, the coach with experience, and their dedication, the team is doing all they can to reach their goals.
Leave a Comment
About the Contributor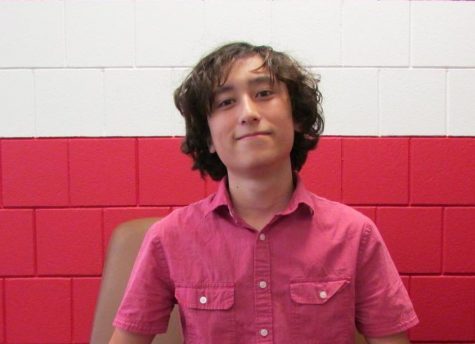 Michael O'Gorman, Business Editor
My name is Michael O'Gorman. I'm a junior at SAHS and a business editor for the newspaper.  I am in Mock Trial for my second year.  I enjoy thrift shopping...