Boys lacrosse team hopes to beat Mahtomedi for first time
Last season, the boys varsity lacrosse team graduated many key players, but this season they are still going to strive for a record similar to last year's (11-2).
This year's captains are seniors Blake Evensen, Ben Carle and Justin Siegfried, along with junior Ty Thureson. The team is lead by head coach Tom Howe and assistant coaches Shawn Weimer, Peter Flock and Ryan Freeman.
Last year's top scorer, Tommy McGuire, assist leader, Mason Green and starting goalkeeper, Luke VandenBergh, along with many other starting players graduated at the end of last season. Last year, the boys team was the top seed in the Suburban East Conference and they plan to become as successful this season with determination and practice.
"I think what we have now is going to be even better than what we had previous years," Carle explained.
Thureson has been playing on varsity since eighth grade and has learned the atmosphere of the team, which influenced the decision to make him an offensive captain for this upcoming season. Although this year's atmosphere will differ from years in the past, Thureson has confidence in the team.
Thureson added that many young players moving up to varsity this year have seen the role they have to step into, so he thinks they will be prepared for the season. The younger guys have seen what it takes to fill their individual roles on varsity.
Matt Moore, Joe Pearson, and Zach Johnson
Also, a main change this season will be in the goal. There are many struggles that go along with losing an excellent goalie for any team, but the boys believe they can overcome this challenge.
"We're going to take a main hit at the goaltending position that'll definitely be a big factor, but we've got a couple other good goalies," Carle added. "We've got a good senior and also a good sophomore that hopefully can fill the big shoes of the loss of our senior Luke VandenBergh."
The biggest change this season is the addition of younger players or players who have not played varsity before, moving up. The team graduated 10 varsity players at the end of last season. The main key for the team is to make the newer players feel as comfortable as possible on varsity at a fast pace by the time captains practice is over and the season begins.
Evenson explained the team dynamics and said, "We lost a good amount of players but we have a lot coming back so just leaning on that to try to get the young guys who haven't played as much in the past to just relax and be comfortable playing on the field this season."
Nevertheless, the boys varsity lacrosse team has been putting in a lot of effort and practice to overcome any challenges and plan to for the entirety of the season. Both the returning and new players are looking forward to see what they can accomplish with effort and teamwork.
"I think we're definitely going to be hungrier this year going into the season," Evenson added.
The first game of the season is scheduled for April 18 against Mahtomedi, and for the rest of the schedule or updated game scores visit MaxPreps.com.
Leave a Comment
About the Contributor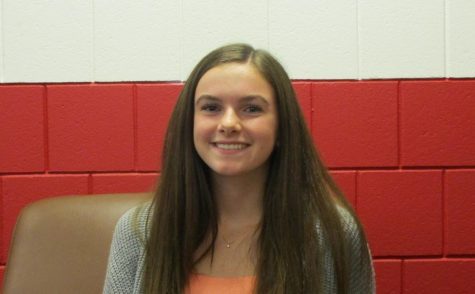 Carina Block, Copy Editor
My name is Carina Block, I am a junior in school and a copy editor for the newspaper. I like to play golf and work out. I hope to go to dental school and...