E-learning days provide learning opportunities outside the traditional classroom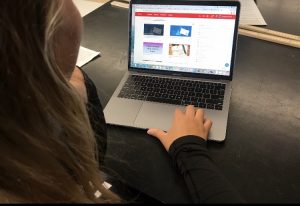 A new rule has been implemented following two snow days this year called an E-learning day or a Flex day. This consists of attending school, but through the use of Schoology. This new rule is to many students chagrin, but will actually help save them from going to school in June. An E-learning day provides learning opportunities without the need for students in a classroom.
Conceptual physics teacher Christopher Yauch, along with other teachers believe that snow days wreck potential lesson plans. Teachers are unable to use that days lesson and it becomes obsolete. The E-learning day help teachers accomplish learning opportunities without directly interacting with students. E-learning days will run just as a normal schedule. 
 "Our years are packed pretty tight to the point that if we are losing a day or two even for finals testing, it is hard to figure out what to make up and we usually have to cut stuff. Snow days are just one more day that we have to account for and it makes it harder for planning and doing stuff on a particular day and we wanted to have them next to each other, it's a big pain," Yauch said.
Students feel that the E-learning day will not accomplish the goals that it hopes to achieve. Some students do not even have access to internet or own a device so some will be forced to find ways of completing these assignments. Although many students do own a device, those who do not will not be penalized for not owning one. As of last year, 94 percent of students own a device and 98 percent reported having internet access.
 "I think there needs to be an alternative option for students who do not have access to internet at home or devices at home. Then the school needs to think of that option and provide it for them," senior Matt Moore said.
Assistant Superintendent Bob McDowell has been a considerable leader in implementing this new rule along with Governor Tim Walz and the Commissioner of Education recommending it. The State Legislature created this in 2018 and is a way for schools to still count a school day without students being in the classroom. This helps schools have a set last day without the threat of it moving because of too many snow days. This also benefits students with them not going to school in June. 
"It actually should be a positive thing for students, where otherwise on an inclement weather day they would not have access to school or be in school. Now, teachers will create a continuum of learning so students can continue on as if it was a regular day with the things that they need," McDowell said.
E-learning days should create a positive learning experience from home, but could prove difficult for students who do not have access to such amenities.
Although many students do not want this implemented, students do think this is better than the traditional way of adding days on to school at the end of the year. Students who do not own a device will not be penalized for not owning one, however will be stripped of that learning opportunity. Many students and teachers fear this not working. 
"Schools like Hill Murray and other schools around us are starting to do it and last winter there was a ton of snow days. I feel like this is the most effective option for snow days," Moore said.
About the Contributor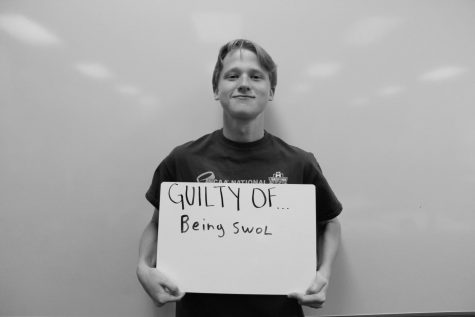 Joseph Devins, Business Editor-In-Chief
My name is Joseph Devins and I am the Business Editor-In-Chief. I work as a host and server assistant at Lake Elmo Inn. In my free time I enjoy working...