Boys track and field looks to successful season, despite missing previous year
This spring, the boys track and field team will compete for the first time in two years due to covid-19 restrictions last season. The team is fairly inexperienced, but holds the same high expectations as before. They are counting on seniors and leaders to carry on the winning culture of pony track and field. 
The team was not able to have a season last spring due to covid-19 restrictions. The players were looking forward to having a successful season. Therefore, when they could not compete, it negatively impacted the athletes. 
Junior Thomas Rosengren added that not having a formal season last year really impacted him mentally because he was so prepared and excited for the season after having a successful freshman year.
In the offseason, the athletes have been working hard for the upcoming season by weight lifting, running and more. Most athletes are "working out with ETS performance" and "getting work in at home" to better prepare themselves for the spring, freshman Sam Young added. 
The team takes pride in their senior leaders that have experience in the program. After missing last season, it is especially crucial that the older athletes can embrace and lead the underclassmen. 
"We're going to want to get closer to each other because covid separated us last year, and I'm going to focus on getting the other kids to be the best they can be," senior Evin Roody said. 
"
I'm used to having a team of 130 athletes, how am I going to coach 75?""
— Scott Christensen
It is important that the athletes focus on competing and succeeding even though it can be tough given the distractions that have arisen with covid restrictions, as well as a lack of inexperience among the athletes. 
 "When the guys are rooting for each other and really dialed into what we want to do, we tend to have really good seasons. If the guys are in it more for themselves or they're distracted by other activities, we tend to not succeed as well," sprint coach Jason Peterson said. 
In order to win this spring, every team member should be willing to adapt to the odd season, and the success of the team will come down to the way they fit back into the team culture. It is important that "you don't change your expectations or scheme just based on what we're going through" because those practices are what has made the team succeed in previous years, head coach Scott Christensen said. 
Athletes need to be flexible and unselfish in order to win, a good example of this is when guys can switch roles to compete in events they are not totally familiar with or let someone else take their spot. If guys can do this, the team will have a better chance of succeeding.
"I won't be the best, so I know that giving other kids the opportunity to succeed is my priority and then I'll just fall into whatever events they don't do," Roody said. 
The boys track and field team is competing this spring with hopes to make it to state, but also understanding that they do not exactly know what to expect considering there was no season last year. The players and coaches are optimistic that it will be a successful season continuing the pony tradition of winning. 
About the Writer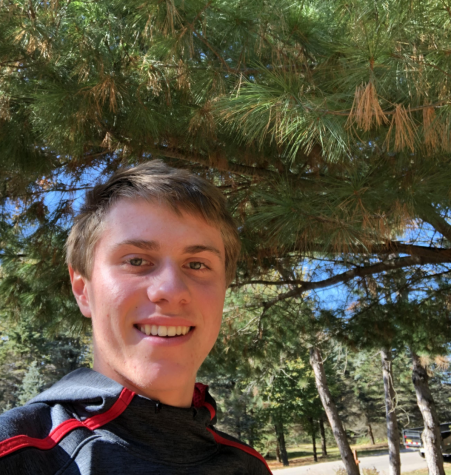 Mason Buck, Video Editor
I am junior Mason Buck, and I am a broadcast editor. I play football and baseball for the high school, and enjoy weight lifting with friends in the winter....