Gabe Beyer's restaurant: playing chef turned into great success
There is an unbelievable amount of planning, money and good old fashioned blood sweat and tears that goes into starting a new restaurant. It comes with a risk that even experienced adults will shy away from taking, but in the case of locally owned Love Bites Food Truck and Catering Service, it all started with a 10 year old boy and his dream. Even now, nearly 8 years later, senior Gabe Beyer has kept that dream alive as his business continues to grow.
A child with a one-track mind
Growing up with his adoptive family, Beyer developed a love for cooking and baking from an early age. It was as if he was destined to work in the restaurant industry, even though he started out on a make-believe stove.
"We had a kitchen set when I was a kid, and right by my TV in my basement I would set it up in a little square and it would be my stove tops, my oven, and then my push out counter. So I had a bit of a system. And whenever I had friends over, we would always play restaurant," Beyer explained.
Following the age-old recipe for success- just like countless other prosperous entrepreneurs that came before him- he started from the bottom and worked his way up. By the third grade, he had landed himself his very first job as a dishwasher in his aunt's restaurant. It was there that he got his first glimpse of what a restaurant is truly like behind the scenes, and where he began to gain the experience he needed to start his very own.
"I've also worked at different events, like for Withrow Elementary at the pancake breakfast. I was always just helping out in the dish room just dishwashing, but I've always had a passion for cooking. For both that and business administration and management. And I don't think that will ever go away, ever," Beyer said.
Love Bites goes mobile
In 2014, Beyer's dream of owning a restaurant finally came true. With the financial help of his parents, he got his very first food truck. Beyer may have been a child at the time, but the initial investment was no childs-play. All in all, Gabe explained that getting the business off the ground cost somewhere around $100,000. The first truck however, was short lived, as they made a risky but "very wise decision" to upgrade to a nicer one not long after the first.
"We had to redo everything. We had to get it out, we had to put electrical and plumbing in, we had to get all new licensing from the state. And then when we were halfway through we were just like, 'You know what? Let's buy something bigger. Let's buy something that already has power, let's buy something that already has plumbing.' So we spent almost another $20,000 on upgrading to a new vehicle," Beyer explained.
Once everything was in order, Beyer began taking his truck to various events like the Washington County Fair. He took on primary responsibility for the business, managing, cooking, handling payroll and hiring employees. Among the various people he has hired over the years is senior Ela Salkowicz, a longtime friend who thoroughly enjoyed the four years she spent as a Love Bites employee.
"It's so fun. He really understands the people that are good at what they do, and he lets them have more freedom with it, which in turn creates less work for him ultimately. He just makes it a super fun environment, lets you experiment and really get to know all the things you're doing," Salkowicz said.
A difficult year for business
Although things were going well for Beyer and his operation, the world has come to know that no small business is immune to the complications that followed the COVID-19 pandemic last year. Everyone took a hit in 2020, and Love Bites was no exception.
"I think it's definitely taken a toll, because I know he wasn't able to do the county fair last year… which definitely didn't help, seeing as he still had to pay rent for his food truck and all of the equipment that he uses, and not being able to make any money off of that," Salkowicz explained.
With all of Love Bites' big yearly events being cancelled, Beyer had to find a way to adapt in order to keep his business afloat. His solution was simple;:he had to expand his horizons. Now, in addition to the traveling food truck, Love Bites does private catering to businesses and even families.
"I remember when the 2020 Washington County Fair was canceled, that was kind of a big deal because that's one of our biggest fairs that we would attend. That's a large portion of our sales, and they were just… gone. So in the midst of Coronavirus we've been doing a lot of catering," Beyer said. <iframe frameborder="0″ class="juxtapose" width="100%" height="306″ src="https://cdn.knightlab.com/libs/juxtapose/latest/embed/index.html?uid=8d8dcd64-974c-11eb-83c8-ebb5d6f907df"></iframe>
A jack of all trades
As graduation draws nearer, Beyer is preparing to take on a new chapter in his life. Much to the surprise of those who ask him, Beyer actually does not plan to earn a degree in the culinary arts or even business. Instead, he plans to pursue his other big dreams of becoming a concert organist, director of music and even becoming a principal. 
"I'm going for a performance degree in playing the organ, and then I'm going to be getting my bachelor's degree in choral conducting, then I'm going to be getting my teaching license, and then my administrators license so that I can become a principal," Beyer explained.
However, even after he reaches his many other goals, Beyer has no plans of abandoning his business. In fact, he still plans to own a restaurant or hotel in the future on top of his other careers. As they say, "the sky's the limit" and there is no one who intends to live by that principle more than Beyer. At the end of the day though, inside he is still that same little boy who loved to cook.
"I just really love working out in the field, meeting new people, making people good food and watching the expressions on their face while they eat it. Because who doesn't love a person with an awesome smile and food in their teeth?" Beyer said.
About the Writer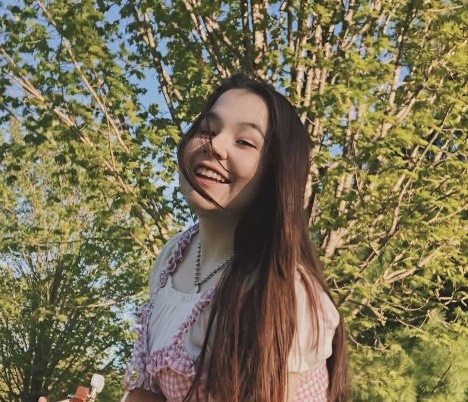 Olivia Bystrom, Broadcast Editor-in-Chief
My name is Olivia Joleena Bystrom and I'm a senior Broadcast Editor-in-Chief this year. Outside of the Pony Express, I participate in theatre and the Stillwater...