First year goalie hopes to bring success for team
The boys soccer team has not found the same success as in year's past, but a bright spot has been the first year goalie: senior Clay Batterton. Last year, all three goalies for the Ponies were seniors and coach Jake Smothers asked his team who would put in the commitment to play. Batterton chose to play without ever playing soccer before. Although he is inexperienced, he has shown he can be a strong starting varsity goalie. 
Batterton decided two months before last year's season ended that he wanted to play for the team. Grueling captain's practices aside, Batterton trained everyday to make sure he was in top shape to play for the team. That work effort has shown off the field as well, Batterton is a member of the National Honor Society. Hard work on and off the field Batterton has shown a clear commitment to the team. 
Senior captain Ben Snyder believes Batterton has shown the commitment to be the starting goalie.
"I think he has completely outdone himself, He has played very well. He has had four shutouts and especially for a first year, you can tell he has adapted very quickly. He also has a clear passion for the sport and you can tell when he plays," Snyder said.
Before last year's season ended, Batterton trained with the team for the last two months of the season. Smothers helped Batterton get onto a club team to get in more practices without the team during the summer. Batterton not only plays soccer, but has played lacrosse for his whole life. Balancing these two proved too hard for Batterton. 
"
I think he has completely outdone himself, He has played very well. He has had four shutouts and especially for a first year, you can tell he has adapted very quickly."
— Ben Snyder
Batterton was not sure he could do both, "With lacrosse, when that came up, I had to take a break for like three and a half months. I wasn't sure if I wanted to play again. But then I ended up coming back and playing for the season."
Batterton has shown to play well in this season. He has six shutouts this season, but his team has not found the success as in previous years. With a record under .500, the team hopes for a stretch of wins at the end of the year. Batterton's performance has not reflected that record as he has allowed only 1.28 GA average. For a first year player varsity player that is an exceptional statistic.
Smothers knew it would be a challenge to prepare a player who has never played before. "He is a pretty busy guy, with lacrosse and other things going on. It was a relief to have him on the team, I was happy to have him in the program. I definitely wanted to see how invested he really was, is he going to train? Is he going to get better? Does he just want to play and he really committed to it in the offseason, so it's good to have him," Smothers said. 
A bright spot in the team's otherwise dismal season was a rematch of last year's championship game. Batterton secured a shutout as the team went onto win 3-0. Batterton believes with the right circumstances the team could sneak into state tournament once again. His performance proves that if he continues plays that way, there is no chance they would not make it back to the state tournament. 
Batterton still believes his team is just getting started, "The main thing I'm excited about is our last game, we ended up losing three to two. We were down three at half. But that that second half of that game was the best side I'd ever seen our team play. We ended up almost coming back down three goals. I think throughout the first part of the season, we had just been kind of playing relaxed, not really trying as hard as we should have been. We thought, we are Stillwater so we are going to win these games." 
About the Writer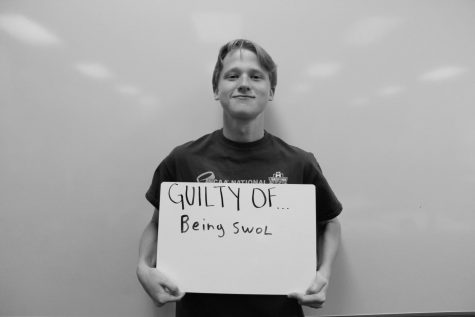 Joseph Devins, Business Editor-In-Chief
My name is Joseph Devins and I am the Business Editor-In-Chief. I work as a host and server assistant at Lake Elmo Inn. In my free time I enjoy working...