Dara Freshman Andringas commits D1 for soccer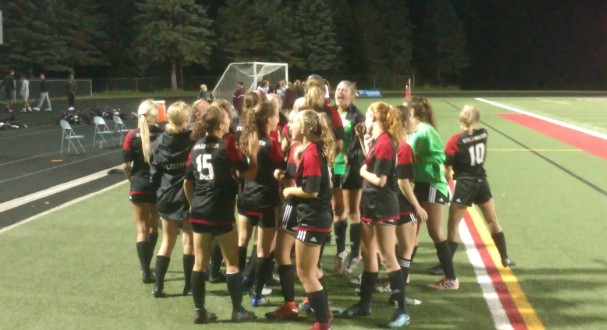 Few students, let alone freshman, get the opportunity to commit their future away before even stepping foot in a high school.
Junior Dara Andringa commited to play Division 1 soccer for the University of Wisconsin as a freshman. Very rarely will a freshman in high school be offered a scholarship for athletics nor academics, but Andringa's hard work and determination drove her to soar above expectations and nail herself a spot on the 2020 University of Wisconsin woman's soccer team.
From a young age, Andringa knew she wanted to go to the University of Wisconsin with or without a scholarship. After receiving a scholarship offer, Andringa felt it was in the best interest for herself to accept the offer, since she would be doing what she loved, where she loved.
"From day one I knew I wanted to go to Wisconsin whether I found another school, I just knew that was my pathway," Andringa said.
Fellow students and athletes saw an unavoidable spark in Andringa, that spark was utter determination. Not only is Andringa an over achieving athlete, but off the field she shows her peers and advisors that she deserves to play such a vigorous sport with her unbeatable attitude.
After asking head girls varsity soccer coach Mike Huber what he thought Wisconsin would love most about Andringa, he said, "They'll like her energy and that positive edge she'll bring to the program."
On the field, Andringa has left her mark on a fair share of teammates and coaches with her example of a well-rounded athlete she set so effortlessly. Those who play beside her know better than any other how much she truly does for a team.
"She does well under pressure and she is never a quitter. She always wants to get better, which is a good key to have," teammate senior Evelyn Flor said.
"
She does well under pressure and she is never a quitter. She always wants to get better, which is a good key to have."
— Evelyn Flor
The University of Wisconsin offered Andringa a scholarship based on how valuable she will be to their team. This is an incredible honor for both Andringa and those who have mentored her through her soccer career. Although skill and  technique is what seems most important to an athlete, the mental game is what drives a good athlete to become great.
"Her mental game is really strong. Playing in college you need to be mentally tough because there are going to be hard days," Flor explained.
"With her energy and effort, Dara stands apart from everyone else," added Huber.
About the Contributor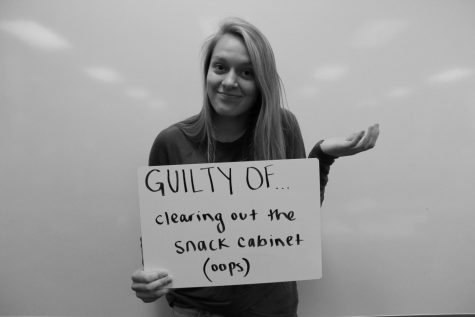 Rosie Nichols, Layout Editor-in-Chief
Hey! My name is Rosie Nichols, I am A senior editor-in-chief for the Pony Express newspaper. I play Stillwater volleyball and enjoy traveling, hiking and...