'Animal Farm' cast soon will take one act competition by storm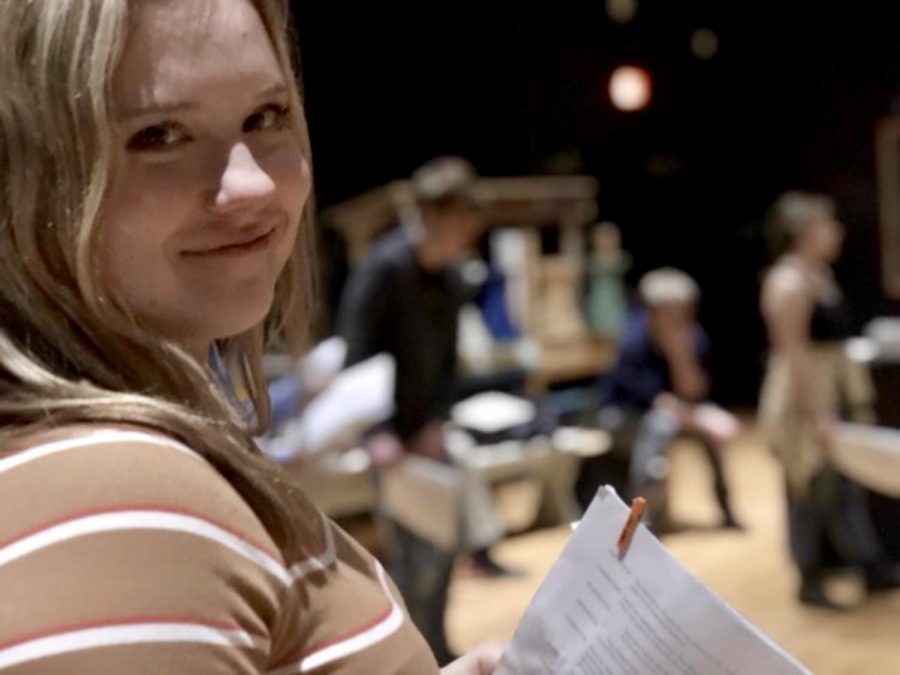 Last year's One Act team performed "Scenes from Metamorphoses" and, for the first time in history, went to the Minnesota State High School League [MSHSL] State One Act competition. However, they did not Star at the competition, which is similar to receiving a trophy in sport competitions. The team or group of teams that earned a Star would receive a banner to hang up in their auditorium and a grant from Wells Fargo bank. After last year's One Act successes, this year's team is hoping to return to State and earn a Star. This year's group will be performing the play adaptation of George Orwell's book "Animal Farm", an animal allegory for the Russian Revolution and Communism.
Some new talented faces grace the team, as well as some veteran favorites. The team's director, Grif Sadow is excited for the chance to go to the State competition in February.
Sadow describes his role in the production of the play as "artistic director and [theatrical] director,".
He mentioned he "is responsible for creating the staging for the piece, but also coordinating all the other technical elements into one cohesive vision." This will be Sadow's tenth One Act play he has helped produce.
Sadow summarized the plot of "Animal Farm" as; "the animals of Manor Farm are being mistreated and rebel against their farmer, take over the farm and rename it Animal Farm. They journey through the opportunities and challenges of freedom in a self-lead government. Eventually, greed, power, and corruption affect the leadership of Animal Farm and the farm cycles back to the beginning inequity and struggles that the animals faced."
"The process of creating our original take on this production. Working with exceptional, hard working students who are focused on creating the best work possible," is Sadow's favorite part and he is most looking forward to "problem solving with the team. [Working out] any and all creative challenges that come up."
Last year was the first time in history that Sadow and his team went to the State One Act competition.
"It was an honor, making history and being the first team from SAHS to do so. It was an amazing day seeing the best from all over the state and performing on the O'Shaughnessy auditorium stage, which seats 1800. Our team last year rose so beautifully to the occasion and gave an amazing performance. People still approach me and tell me how beautiful the production was," Sadow explained.
Technical director and Sadow's right hand man, Brian McTier, has miraculously helped produce over 50 One Act plays.
McTier, with help from Sadow and the cast, design the set "to be simple but, effective," while taking into account "setup time and space for storage," McTier explained.
After all those years of hard work producing award-winning One Act shows, watching everyone's hard work payoff is always worth it for McTier.
"The team work; the show is never just about one person. [Also,] seeing all the different shows at competition," are some of McTier's favorite things about the One Act.
"I like seeing the variety of shows [at competition]. The payoff for me is to see the best students performing against the best students and to see the show that we have created come to life," McTier said.
McTier went to State last February as well. He loved "seeing the variety of shows and meeting the students and directors from the other schools."
"[State] was very exciting. [The team got] a chance to see the best of the best. It's a lot of work and stress to take a show, pack it up and perform in a strange place," McTier said.
For freshman Paige Klemenhagen nothing is more exciting than a new theatrical opportunity. This may be her first One Act but, she has done musicals for many years and loved them.
"I've always done plays since I was 8… [The One Act] always seemed like a really cool experience. The arts here are really good. I've come to see the shows here and they look awesome. I wanted to just try it out." She said.
In Klemenhagen's opinion, the One Act will be different than the musicals she is used to, "I'm apart of a lot of musicals, that's what I do," since the One Act will not have extravagant musical numbers.
Klemenhagen is mostly excited to make new theatre friends in her freshman year. Although, she is not scared for the competitions quite yet but, she knows, "the butterflies will come."
Junior Ivy Lariviere was inspired by last year's One Act play to join the team this year. She could not be more glad to be a part of such a prestigious theatrical honor.
"I saw the show last year and I cried…I really like the competition aspect of [the One Act]. I also like the close knit family [the team will] develop over rehearsal times," Lariviere said.
As many may not know, the One Act competition has many strict rules that all groups must follow or face elimination.
"The play can be no longer than 35 minutes… There can only be a maximum of 20 people, both tech and actors combined," are just a few Lariviere explained.
Lariviere said she knows that the One Act will be a difficult experience. However, she is "up for the challenge."
Sophomore Olivia Bystrom is a veteran One Act star. Last year, she played a vital part. Bystrom played a narrator that learns about true love through the series of vignettes. Currently, she is cast another time as a narrator.
"My favorite part of the One Act is definitely the rewarding feeling that we get when we actually compete. I feel like it's surreal, adrenaline filled experience that you can't really get from anything else," Bystrom said.
Bystrom, along with all of the cast from "Scenes from Metamorphoses" went to State last year.
Bystrom recalled the State competition as "foreign" but she mostly felt like, "this is it, we did this, this is the best we can do. It was actually more like a peaceful experience for me, because I knew that everything was finally paying off."
One Act Sub-Sections competitions begin the week of Jan. 26.
About the Contributor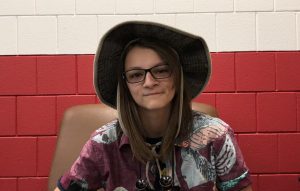 Taylor Lee, Distribution Reporter
Traveling around our community in search of the right lead!

Hello Internet! I'm Taylor Lee, I'm a Distribution Reporter at The Pony Express this...