Deaf event fosters appreciation for deaf culture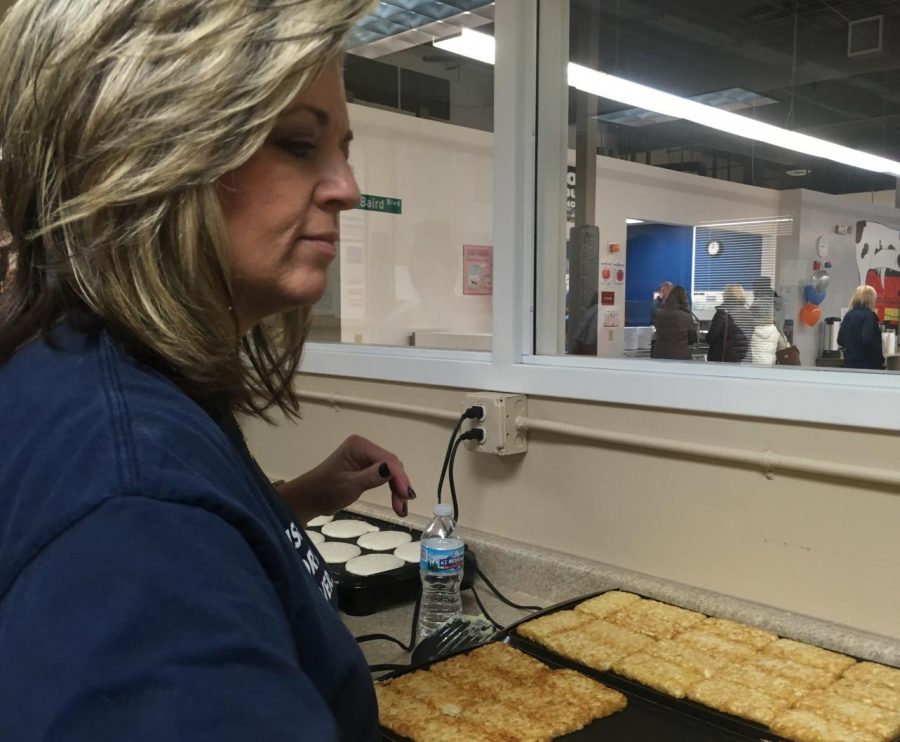 Taylor Lee, Distribution Reporter
November 26, 2018
 On Nov. 10, a select number of ASL teacher Amy Caslow's American Sign Language level two students went to St. Paul Metro Deaf School to complete their first of two Deaf culture events. They were instructed to interview a Deaf individual and write an essay on their experience. However, it was not only Caslow's students there, ASL students from all over the state joined the event.
Some students even chose to volunteer there. They helped out with the arts and crafts fair and the pancake breakfast fundraiser. An added incentive was the possibility of extra credit for volunteering.
I went to the event with my mom, who does not know ASL. She pointed out a sign on the MDS cafeteria wall. It said, "Different Individuals Valuing Each other Regardless of Skin, Intellect, Talents or Years". It spelt out Diversity. It was immediately apparent that the community at MDS nurtured acceptance, whether the individual was hearing or Deaf.
I went to the fundraiser not only as a newspaper student looking to write an article, but as an ASL student yearning to experience a culture different than my own. I was a nervous wreck; I felt myself doubting my the skills I learned in class. But, I found comfort in knowing the other students shared my nerves and I was not alone in this experience.
One student I met with there was junior Sydney McNurlin. McNurlin volunteered by flipping pancakes in the kitchen.
McNurlin explained to me a tough lesson she learned at the event, "It's really nerve racking [to sign] to a [Deaf] person."
Through her experience, McNurlin noticed that she had more respect for those in the Deaf community.
"I know how hard it is to understand people… [Those who are Deaf] can definitely do anything that hearing people can do, but they still have challenges," McNurlin said.
Although her general experience was positive, McNurlin mentioned she needed "a lot of practice" to feel prepared.
I wondered why ASL students need to do this assignment anyway. From what I saw at the event, it made the students nervous and forced them into a culture that they never experienced before. However, that is just the point, according to Caslow.
"It's very important as an ASL student to experience the culture. It helps to deepen the appreciation for the language and for the people and for the community," Caslow said. "It's widely known that the best way to learn sign language is to immerse yourself in the community. I want [my students] to have an experience of being in the signing community."
Caslow started her ASL career as an interpreter after learning her youngest son was born deaf. She hopes this assignment will encourage her students to pursue a career in interpreting or ASL in general, as well.
"I think it's just the perfect time in these students' lives to be learning [American Sign Language]… I just am excited that so many of [the students] want to learn it. [The Deaf community is very impressed] to know that there are over three hundred students in this building learning their language," Caslow added.
Becky Mazzara is an American Sign Language level one and level three teacher. She has her level three students attend two Deaf culture events throughout the year as well. Mazzara agrees that people who are a part of the Deaf community are "very understanding and very accommodating."
Mazzara explained why she has her students attend Deaf events, "For students, it's a really good experience to get immersed in the language and start kind of learning how it really works."
Mazzara has been teaching ASL for 16 years. She hopes that one day in the near future that she will be able to take her students on a school trip to Washington D.C to tour Gallaudet University, a highly reputable Deaf college with a rich history.
This was my first Deaf event, as it was for many other students, including sophomore Sandy Liu. Liu explained she joined ASL in freshman year because she was inspired by her mother who studied ASL in college. Liu's mother would teach her a few signs. It is "really intriguing" to her, Liu added.
Liu explained that she learned a lot at the fundraiser, "I learned a bunch of new signs… I observed different things about their culture; like how they'd flick the lights to get everyone's attention."
Something we did not learn in class was a method of signing called tactile signing, used to communicate with those who are Deaf and blind. Liu met a woman named Marianne at the art fair who was Deaf and blind. Marianne, her aid and her daughter sold scarves Marianne knitted herself.
"
For students, it's a really good experience to get immersed in the language and start kind of learning how it really works."
— Becky Mazzara
Liu explained to me how tactile signing works, "You sign into the person's hand so then they can feel the shapes you're forming… [Marianne's aid] will constantly be describing the setting and the people around her so she can form a picture in her mind. It was just really cool to be able to sign into her hand and know that she was understanding."
Sophomore Zoe Mentz, another student who attended the pancake breakfast and volunteered there, said her view of ASL changed after the event.
"I never really had been fully immersed in the [Deaf] community. You don't one hundred percent believe someone when they say [that the Deaf community is] a very welcoming community, until I go and they are… They're very excited that I'm there to learn. They aren't annoyed by the fact that my signs aren't phenomenal." Mentz explained.
"It was cool to see [ASL] in a practical sense. Before, you're learning it and it's all in concept. You hit a wall sometimes, where you're like, 'am I actually ever going to use this?' Then, you go somewhere are you actually use this [concept] and it's kind of opened your eyes to, 'oh, this is a cool thing that I can do,'" Mentz added.
Junior George Musser went to the event with a few of his friends. He mentioned he wanted to volunteer because it seemed fun, "which it was." Musser chose ASL over other languages because it is a "hands-on language" and that helps him understand it more.
"I see that [events like this one] brings Deaf people or just signing people in general together in a really interesting way… I wanted to show that I genuinely wanted to be there." Musser said.
About the Contributor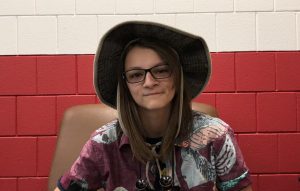 Taylor Lee, Distribution Reporter
Traveling around our community in search of the right lead!

Hello Internet! I'm Taylor Lee, I'm a Distribution Reporter at The Pony Express this...