Pep fest ends Homecoming week, kicks off homecoming game
To wrap up Homecoming week, Student Council has planned another successful pep fest. The Stillwater Armada Robotics team used their robot to shoot t-shirts into the bleachers, a lucky student pie-d Principal Rob Bach, the football team joined the Chevals in their performance, the Cheerleaders  taught the crowd new cheers, and the Homecoming royalty from both Stillwater Area High School and Boutwells Landing were crowned.
For the second year in a row, the high school is hosting a Homecoming Carnival. Local restaurants are catering the carnival, and there are bouncy houses, carnival games, prizes and other fun activities for students to participate in from 2 p.m. to 4 p.m. After 4 p.m., the carnival is open for the general public to enjoy up until 6:30 p.m. There is also a talent show for students and families to watch from 2:30 p.m. to 5:30 p.m. inside of the high school cafeteria.
The Homecoming football game against Mounds View begins at 7 pm. The theme of the game is a "red out."
About the Writer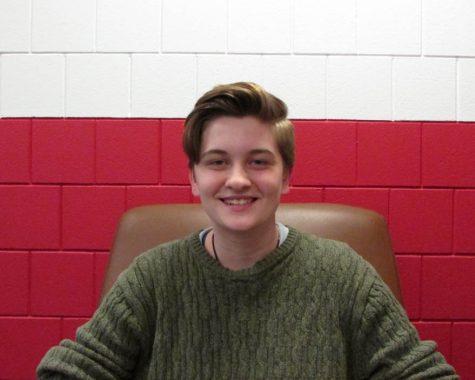 Lilly Sample, Editor-in-Chief
Lilly Sample, a senior, is an Online Editor-in-Chief for the Pony Express. Aside from working on the newspaper and Pony Express website, she volunteers...