Third Street preps for Battle of the Bands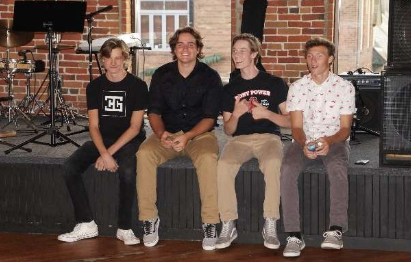 It started off as a few middle school friends goofing off with some instruments they found in a closet. While some of them had prior musical experience, some had no idea what they were doing. The more the boys experimented with music and instruments, the more passion and appreciation came with it. High school juniors Bobby Thueson, Reid Schossler, AJ Shoenecker and Patrick Lentz created their band Third Street for their passion of music and to have a good time with friends.
In August 2017, Third Street was officially born. The band that started in an attic grew into performances at public venues jam packed with people. Their first performance was actually in middle school, the reason being a fundraiser needed a band to play so they talked to Bobby, who has been playing guitar since he was 8 years old.
"And then my middle school teacher was like, Hey, are you still in the band? I need a band to play at this fundraiser. And then I called Reid and Reid didn't even play drums but we needed a drummer. Patrick didn't play bass, but we needed a bassist. And then AJ could sing pretty well. So it's kind of a last second thing, I guess," Thueson explained.
They are known to have great performances and give off a fun energetic atmosphere. Their passion while performing is is well known throughout the audience.
Shoenecker is proud of his band, and is not afraid to display it to the world. "Our performances are a lot of fun. Everyone's laughing and smiling and having a good time. Mostly because people don't expect us to be as good as we are, we surprise a lot of people, and it automatically makes us better," singer Shoenecker said.
The boys are committed to each other, the music, having a good time and making sure everyone else is having a good time. They are confident in themselves and their ability to perform well in front of audiences.
"We've gotten a lot better, I think we're gonna win battle," Thueson said. "Honestly I think we're all pretty committed. Bob and Pat spent $800 each on their one guitar. We're in it for the long haul," Shoenecker said.
The boys even write and perform their own original songs, as well as some cover songs.
"For cover songs that other people wrote, we usually just take whatever we like to listen to. And then for originals, it's kind of start off at one idea or one chord progression. Yeah, kind of build it from there. I usually write the songs, and they help with input and stuff like that, but I usually start it off," Thueson said.
The boys continually display a large amount of passion for the music they make. The time and effort being put in is definitely paying off. And all are quite confident about this year's Battle of the Bands.
"We're coming for Battle," Schossler said. "Yeah, we're winning Battle of the Bands this year, thank you," Shoenecker said.
About the Writer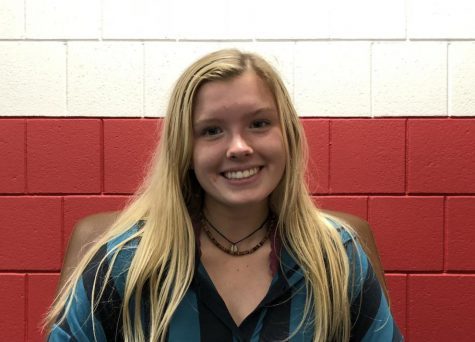 Ellsa Ohmann, Layout Editor
Hi! My name is Ellsa. I am a junior this year and a Layout Editor for SAHS Pony Express. I spend the majority of my free time working at The Bayport Marina...