Michigan recruits Dietrich for volleyball
Senior Stephanie Dietrich, a varsity volleyball star since her sophomore year, has decided to continue playing the game she loves into her college career at Michigan Technological University (MTU).
As a young girl, Dietrich was introduced to the game through family and friends. Growing up, she developed an interest for the sport, but never really began playing until she was 10 years old.
"I always went to my parents' sand volleyball games. They played in a league with their friends; it was such a fun sport to watch so I thought I'd give it a shot," explained Dietrich.
Volleyball is a sport that pushes athletes to strive to succeed, perform to their highest potential and play not only for themselves, but for the team as a whole.
Dietrich said, "The sport has taught me self-motivation, determination, teamwork and leadership skills while also forcing me to manage my time and exercise perseverance when overcoming new challenges and pushing my limits."
Dietrich will be playing volleyball at MTU this upcoming fall as a freshman. MTU presented all aspects and qualities she was looking for in a school including equity between academics and athletics.
"MTU had the right balance for me; I can pursue engineering while playing the sport I love. Also my personality seemed to fit really well with the team and the coaches. The idea of joining a team during its rebuilding period (underdog position) was also a pull," explained Dietrich.
Senior Stephanie Houle, teammate and best friend of Dietrich has played with her for many years through school and club seasons, only being on separate teams twice.
Houle said, "I think what I am going to miss the most about playing with Steph is her enthusiasm, supportiveness, and love for the game. Steph is a very strong hitter and blocker which are her strengths. She also has a sense of urgency about her which is something that every player desires to have."
Taking a step forward in life often ends up in some things left behind. Dietrich did not struggle too much when it came to decision making. At her high points she had no doubt she wanted to continue in college, but at her low points she did have some doubts on her desire to continue.
"I'm most excited for the new experience that college and the idea of playing at MTU presents. Of anything, I'm going to miss my teammates the most.  Many of these girls I've played with for three or more seasons and we've been through so much together, the good times and the rough patches.  I have also realized that I would feel lost without volleyball; I think it would be a case in which you don't know what you've got till it's gone," said Dietrich.
It takes athleticism, motivation and dedication along with a full team effort to create a powerful and winning team. Stressful at times and demanding, Dietrich proves that all of the hard work pays off.
"My dedication to volleyball is a choice that limits participation in other activities including different sports and clubs. It is also a part of my life that causes stress due to the pressure to perform. Taken the wrong way; this pressure can be a negative, but at the end of the day it's all worth it," said Dietrich.
"Playing with Stephanie over the years has been great, she is an amazing volleyball player and a great teammate. She will be a great contribution to the Michigan Tech volleyball team," said teammate senior Autumn Nyenhuis.
Dietrich's journey to fulfill an even more successful career than she has already created for herself has yet to come. She proves to many dedicated athletes that working hard and striving to reach goals is achievable when people put their mind to it and have a desire to continue moving forward.
Leave a Comment
About the Contributor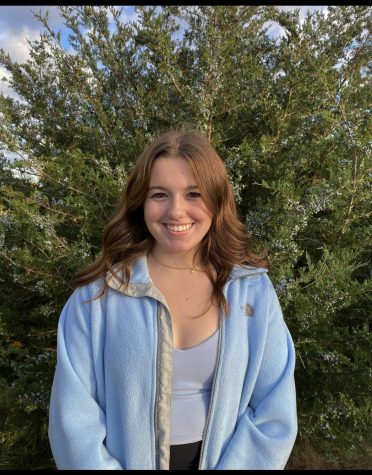 Olivia Braun, Business and Copy Editor
My name is Olivia Braun, I am a junior and a business and copy editor. I dance on the Stillwater Chevals Dance Team and am interested in creative writing...