Nordic ski prepares for upcoming season
The boys and girls nordic team have been doing exceptionally well for years, securing many state champions and section wins. With the expectation that they will be a dominant team for years to come, they will need to train hard to maintain their titles and continue to win year after year.
The nordic teams have placed in the top five teams respectively for the past couple of years. Preparation will be key going into this next season. Strength training, mental toughness and physical endurance will need to be kept at an all-time high to stay ready for a good season.
"Cross country skiing is always a sport that requires a lot of planning because of the weather and having to changes race venues.  This year, it will be much harder for all of us.  There will be no indoor space at the sites we use, we have to be very careful about group size and busing, and if kids are in a remote learning situation, transportation can be challenging.  For me personally, both of my parents are very high risk for death if they get exposed to COVID.   They are also old enough that they need help every so often and I want to be able to provide that help so I am always looking at risk.  I take controlling the virus extremely seriously so these are very stressful times, especially when there are people who don't feel any personal responsibility it helping to minimize the spread of the virus," coach Kris Hansen said.
The girls team was able to win the state 2 years ago and place second last year. This further accentuates the necessity to train for the season. The team will need to strive to be able to maintain form. 
"It's against high school league rules for us to engage with our athletes before the season starts.  We will have a meeting with families before w start so everyone understands how seriously we take protecting our community from COVID.  That way, if there are people who, for example, don't want to wear masks, they will know that they should wait and join the team next year," Hansen said.
"
Exercising outdoors is a much lower risk activity than others, so we really want to take advantage of that."
— Kris Hansen
The season lasts around five months with 5 meets during the season. This is a long grueling winter season so there are many things players need to do to prepare.
"To prepare for the season I have been staying in shape by running, lifting weights, and doing a lot of yard work," junior Ben Watry said. 
Preparation will always be key for any sport, but in a sport like nordic, endurance is crucial.
A  concern this year is how athletes will be able to play with COVID. The cross country team at Stillwater already had to quarantine. This is not the year for kids to get sick at all. COVID precautions will have to be a big concern for the team this year.
"The biggest challenge I face this season is staying as healthy as possible, since being in the cold usually relates to a higher susceptibility of getting sick," Watry said.
With the year that it has been, staying safe is a big part. If kids are unable to stay safe there will be no season and that would be detrimental to those kids.
"We really want to be able to provide a safe, social environment for kids to train this season.  One of the worst things about COVID is the isolation.  We can engage with each other safely, and that will be our focus.  Exercising outdoors is a much lower risk activity than others, so we really want to take advantage of that," Hansen said.
When it comes down to like Watry said we no to "have good manners to represent the team as it should be."
About the Writer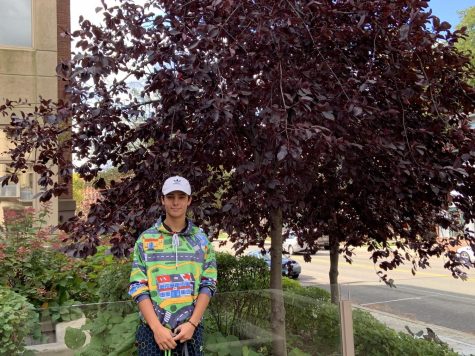 Jacob Carlson, Podcast Reporter
My name is Jacob Carlson. I am a junior at SAHS. I am a podcast reporter. I play baseball year-round. I play club in the summer, fall, and winter and play...