Students return home as Universities shut down
When college freshman, Chester Hearne, heard the University of Minnesota would institute an extension to spring break, he was happy. An extension in his mind meant he would be able to spend more time relaxing with his family and be able to pursue his interests without worrying about school. However, as the coronavirus crisis unfolded and the University announced it would move to an online model, Hearne thoughts completely changed.
"My reaction to the move to online classes for the remainder of the year was completely opposite to that of spring break being extended," Hearne, an alumnus, said. "I dreaded taking classes online."
Hearne's reaction is are similar to many students after a large portion of universities and colleges shut their doors because of growing concern over the coronavirus. This has led to a migration of students back to their homes for the remainder of the year, but has also created uncertainty about how the remainder of the school year might unfold.
Most colleges took immediate action when the coronavirus began to quickly spread across the country in early March. Due to uncertainty about the future and most schools being on spring break at that time, colleges initially extended spring break. However, as the situation has worsened, colleges across the United States have suspended classes, utilities and activities for the remainder of the year.
The University of Minnesota made an announcement on March 18 stating it would move to a fully online curriculum model for the remainder of the year. This came two days after contacting university staff about the change.
Joan Gabel, President of the University, asked students to not return to campus if they had a safe alternative, be it with friends or family.
The U of M System is not the only set of colleges that has changed how its normal operations are done. Most schools in the University of Wisconsin system have restricted access to the campus to all non-essential faculty members and students once classes resume. Meanwhile, schools in the Minnesota State system have had to suspend their graduation ceremonies.
"I wasn't super surprised and was kind of already preparing for online classes…but I was still kind of upset because I learn better when I have the opportunity to talk to my professors face to face," said Aurora Hively, another alumna and student at Macalester College in St. Paul.
Many students, like Hively, have reported feeling inconvenienced going to online classes, especially after becoming accustomed to classes in lecture form. Many schools have tried to help make this change easier for students. One example is the University of Minnesota's change to grading classes either as Satisfactory/Unsatisfactory rather than the normal letter system. However, the change continues to put students in an uncomfortable position.
"I think that going fully online and sending students home is what is best for the students and staff as a whole," Hively said. "I've been pretty satisfied with how Macalester has handled the switch."
Hearne agreed, saying he felt the U of M was making a "'wise decision" in changing how classes are to be delivered.
About the Contributor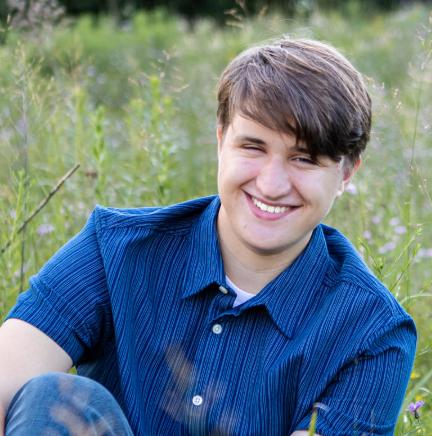 Drew Jurek, Layout Editor-in-Chief
My name is Andrew Jurek and I'm a senior Layout editor-in-chief this year. I also enjoy reading (when I have the chance) but I spend most of my time...