Wagner faces new leadership opportunity with season-ending injury
It is late Sunday night when senior Delaney Wagner finishes up her homework and starts packing up her basketball bag for tomorrows tryouts. After a runner up finish at state a year ago, Wagner, elected a captain for this year's team is anxious to get the season officially underway.
After announcing her commitment to play Division three basketball at the University of Wisconsin-River Falls, a weight "fell off her chest to let her just focus on leading the team to a successful year just like years prior," she said.
The next afternoon, after a busy day of school, Wagner laced up her shoes and hit the court with what could be her new teammates. She was leading her group of girls for a 5 on 5 scrimmage when she got doubled team on an inbound play. Trying to escape the trap, she pivoted with her left foot, and her knee rotated into an unpleasant position.
A late night in the ER resulted in some unpleasant news to go along with the jolting pain in her knee: Torn ACL – out for the whole season.
Numbing the pain
"I was really shocked by it," Wagner commented on finding out about the news. "It was more crushing than anything, not being able to play my senior year."
"
"Her injury is really showing how she can be a leader on and off the court. She's so encouraging and has a super positive mindset for what just happened to her."
— Mary Fultz
Her season came to a close five months before the rest of the teams would, but this has not stopped Wagner from supporting her teammates at all the practices and the games.
"Her injury is really showing how she can be a leader on and off the court. She's so encouraging and has a super positive mindset for what just happened to her," senior Mary Fultz said, who is another captain of the team. "She's still there, her energy and everything, and brings it all to the team which really helps."
The Ponies are currently ranked 5th in the class 4A standings and have been able to find success so far even with Wagner's absence. With many returning key players, the team also reloaded its squad with new faces. The new players, who are unfamiliar with the junior varsity and varsity level of play find Wagner to be a helpful coach with the transition to a higher level of play.
"Delaney helps me with learning all the new plays with an encouraging and supportive mindset," junior Megan Cuta said, who is a shooting guard on the JV team. "She lets us know to improve our skills and likes to work with us."
For Wagner, helping her teammates on the sideline has eased a lot of the pain and stress following the injury. She said it has been a new experience for her that allows her to view the game in a different way.
A healthier future
Although she will be out for the remainder of this season, Wagner will be able to continue her basketball career next winter at the collegiate level with her recent signing to the University of Wisconsin-River Falls.
"She's such a great player and will play amazing in college. I hate to see her not be able to play this season but am really glad she's playing in college so she can continue the sport," Fultz added.
As far as the team's success, the Ponies have begun the season in a nicely fashion. After appearing in the state tournament last year for the first time in over 30 years, the team has continued their winning ways onto this season.
Wagner said a big goal for this years team is "to make it back to the state tournament and even the state championship game again," and with her off the court leadership abilities at a new high, this goal is in close reach.
View Comments (10)
About the Contributor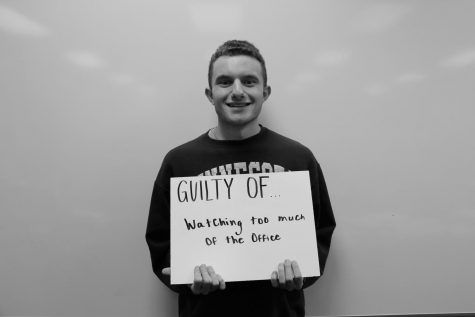 Charlie Valerius, Online Editor
Junior Charlie Valerius chose newspaper because of his passion to write. His hobbies include hanging out with his brothers, hammocking, and working out...