Creating opportunities for girls in local community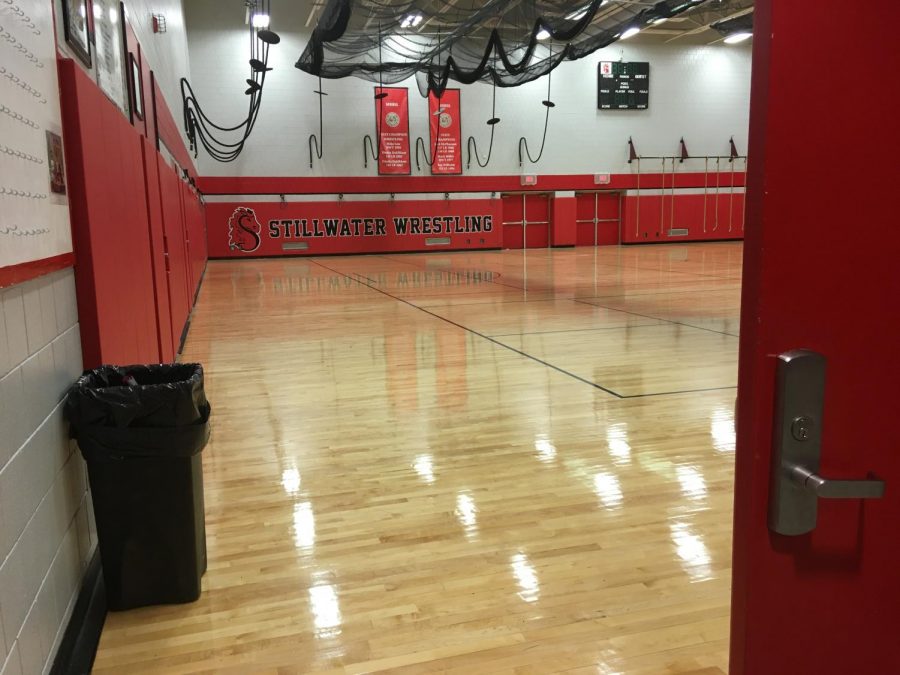 This season, wrestling is going to be available for girls. St. Croix Valley Athletics Association created a new program that is exclusive for girls wrestling, which is offered for girls from pre-k to sixth grade. The program is meant to empower young girls to be confident and strong. With this exclusive program, the hope is to create more opportunities for the girls in the community. This shows the younger generation that it is indeed possible to participate and achieve goals in sports that are mostly known as male dominant. 
Horn is a part of the boys' wrestling team. She has been participating in the contact sport for five years. She has achieved to be State Champion for both girls and high school wrestling division. 
Horn said she was proud to be a wrestler when she won first in her bracket for State and lettering in the sport. Being able to show that she was capable of doing what others thought she could not do made her proud.
Including activities for girls is important, showing that they do not have to comply with stereotypes or the expectations of girls in sports. It gives girls the opportunity to do something they can enjoy.
"The girly girl stereotype is definitely a thing," Horn said. "I like being the one that doesn't conform to that stereotype with being a girl in wrestling. I would love to see more sports that are giving girls more opportunities for doing something they like to do or you know finding what they like to do and trying out different sports that they're interested in."
The girl's program was inspired after the Bi-State tournament in Lacrosse, Wisc. Where the team wrestles every year. This past year, there was an all girls division participating in the tournament. Leading, Intermediate youth coach Mike Kappers to conspire the image of an all girls program.
"Holmen, Wisconsin had an all girls team. They had school warm-up uniforms, looked like a team, acted like a team and wrestled like a team. Their coach told me that this was their second year. The first year they had eight girls in the program. It had little to do about wrestling and everything to do about working out together and being together. The second year, which was this past year, they had 26.  It then became about being competitive in wrestling and they were!" Kappers said.
"
Gender stereotypes are overrated. With girls wrestling, girls hockey and all these girl dominated sports. They're proving that girls can do more than people think they can"
— Madison Horn
"I asked Head Coach Tim Hartung if we could start a girls program, he was all for it. I went up and spoke to a couple booster board members, Troy Kruse and Terry Bouthilet and they were for it. I asked seven times national champion, Katrina Eggum if she would lead the program and she was all for it and here we are, one of the first programs of its kind for the state," Kappers added.
The hope of creating this program, is to develop the women's program before others in the state. But not only that, this program helps encourage girls to be at their best potential.
"The goal for this year is for the girls to workout together, to bond, to get mentored and empowered. This being a new program, our plan is to start out slow and write the script for success as the season progresses," Kappers said. "The goal is to have 15-20 girls in the first season, developing themselves as young adults and eventually into young wrestlers. The goal for the following year is to double those numbers because the program/team was successful and someday being super competitive and competing in tough tournaments."
The girls wrestling program will be led by former Michigan girls wrestling coach, Katrina Eggum, who was raised around the contact sport. Eggum's father was also a wrestling coach. Being exposed to the sport at such a young age has inspired her to mentor the youth. 
"I helped my father coach his youth club while training to make world teams. I also helped coach high school girls teams in Michigan. I had a great coaching role model growing up in that of my father who ran a successful, hard nosed club in Michigan for 25 years." Eggum said. "I have always enjoyed working with the youngest of athletes in particular because they bring so much enthusiasm and energy with them." 
Eggum is a mother of a son and two daughters. Her children were also exposed to the contact sport. Her daughters have always looked up to her, in hopes to being a wrestler just like Eggum.
"My son is now ten and in good hands with all of the Stillwater coaches. My two daughters are in other sports but also have been exposed to wrestling and beg to wrestle more like Mom did!" Eggum said. "I'm excited to work with all of the girls, spend time with my own daughters and build a really unique opportunity for female wrestlers in Stillwater." 
The girls wrestling program will not only promote the community, but gives an opportunity to young girls, giving girls the chance to show what they are fully capable of, which would lead to empower and promote the idea of equality in the community.
"Wrestling is the greatest sport in the world, it teaches self-discipline, hard work, dedication, devotion and teamwork. It's not right that most girls have been kept away from that opportunity," Kapper said. "We are providing an all girls team and those girls can also wrestle with the rest of the club if they so choose. We are attempting to give them the best of both worlds."
About the Contributor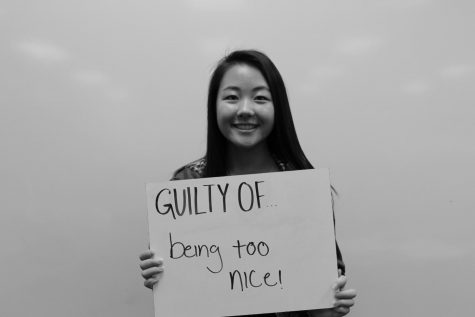 Aarya Yang, Layout Editor
Hi I'm Aarya, a Junior Layout editor for the Pony Express. Many of my hobbies include photography, reading, and traveling. I love spending time with family...