Winter semi-formal dazzles dance-goers
Nothing brings a school together like a school dance. Putting on that dress that makes your eyes pop, slowly tugging the zipper fitting it tightly to your figure making you feel like a princess. Learning how to properly fasten a tie, so that it fits the collar of your freshly pressed dress shirt making you feel like a prince. Money, stress, and complications can hardly hold back a high school student from the night that allows them to let loose and have fun with their fellow classmates.
The annual Winter Snoball semi-formal dance is approaching and Student Council members are preparing themselves to make it the best one yet. The dance is going to be held at the JX Event Venue, downtown Stillwater Feb. 2. This dance has a history of selling out quickly, so a majority of students purchase tickets during lunches a few weeks before the day of the dance.
Student Council works extremely hard to ensure all dance-goers have a fantastic time on and off the dance floor. They are responsible for the venue, decorations, music, and all other logistics. All of the hard work and effort pay off when those who created such a special night get to experience it as well.
"Just seeing the dance and being there and enjoying it and knowing that we worked so hard, that's what makes it special," junior Student Council member Lyxie Moosai said.
"
Just seeing the dance and being there and enjoying it and knowing that we worked so hard, that's what makes it special."
— Lyxie Moosai
Snoball offers a variety of alternatives to the most common activity: dancing. There will be an open bar serving soda and water, a photo-taking area and seating for those who came to socialize with peers. One activity that struck the interest of many attendees was the crowning of the Snoball kings and queens who are represented by elected students of each grade level.
"For homecoming, it's just seniors. For prom, it's just seniors. But for Snoball, all grade levels get crowned. It creates a community," senior and former Snoball queen Morgan Grimm said.
Holding a school dance in the dead of winter creates a much-needed break for students to unwind and enjoy a fun-filled night with their classmates. The holiday season high is slowly fading and the stress of finals still looming, a school dance is a great way turn around the winter blues.
"I think having Snoball in the winter is a good place to put it just because we have prom at the end of the year and homecoming at the beginning a year. It feels like this huge like rise and drop off because there's this lull in the winter with nothing else to do and Snoball is there to provide that for students. I also think having all of the decorations and the theme is so fun. Having all of the snowflakes gets you excited about the season," Grimm said.
Winter Snoball is meant to provide students with the opportunity to experience the true idea of what of high school is all about. This dance is strongly advised for those who have not have been to a school a school dance or truly enjoy school dances. Fun, excitement and community are what Snoball is all about.
About the Contributor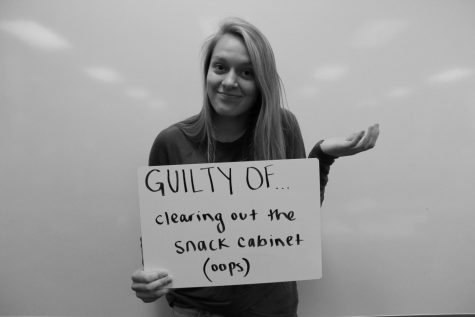 Rosie Nichols, Layout Editor-in-Chief
Hey! My name is Rosie Nichols, I am A senior editor-in-chief for the Pony Express newspaper. I play Stillwater volleyball and enjoy traveling, hiking and...