SAHS voted 21st safest school in the metro area
Stillwater Area High School has been awarded with the 21st safest school in the Twin cities Metro Area. Assistant Principal Shelly Phernetton and Police Liaison Officer Lindsey Paradise have been taking necessary precautions to keep students safe.
After countless tragedies, SAHS has decided to add more safety to the school. Before 7:10 a.m students need a pass from a teacher or other administrative adult to get in also students are forced to enter the school in five different entrances with staff there to monitor them. This helps the administrators see if there is any issues or serious threats to the school.
Paradise said, "It's just awareness and kids knowing the rules and what is expected."
She believes with the countless practice lockdowns and various other safety procedures the students know what to do and when to do it. The staff has also been trained to deal with these emergencies.
With the addition of two part time security officers, SAHS now has 4 unarmed security officers to patrol the hallways.
"They are good to have as far as eyes always walking around the hallways," Paradise said.
Per Mar security hires former military and law enforcement for their security staff. These officers can be frequently walking the halls and standing in the bathrooms.
"Our district has recognized and as do I the importance of maintaining a relationship with our local law enforcement," Phernetton said.  Schools with budgetary complications have looked into cutting funding for school resource officers because of the cost of them is too high. These schools are putting the safety and security of the students as a lower necessity as money.
"
There are people who have made it a focus of their jobs, to prioritize school safety for students."
— Shelly Phernetton
Niche.com listed Minnetonka as the 23rd safest school in the nation. The differences between Stillwater's security and Minnetonka's is prevention. A clear difference is a program named Tonka CARES. This group embraces the idea of self defense and even offers multiple drug support groups.
"There are people who have made it a focus of their jobs, to prioritize school safety for students," Phernetton said.
This year, there have been a total of 65 school shootings. SAHS has made it a focal point to keep the students in the school and safe. The addition of the Per Mar security Stillwater now has constant eyes patrolling the hallways. Paradise is prepared to deal with a crisis and the students awareness will ultimately help the school in a tragedy happens.
About the Writer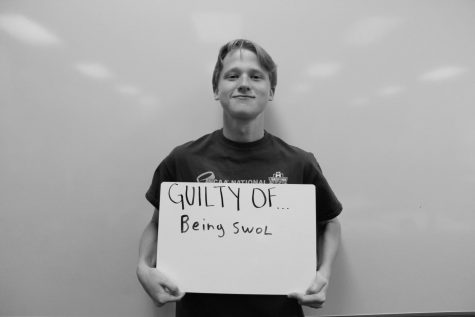 Joseph Devins, Business Editor-In-Chief
My name is Joseph Devins and I am the Business Editor-In-Chief. I work as a host and server assistant at Lake Elmo Inn. In my free time I enjoy working...