Nurses forced on frontlines amid pandemic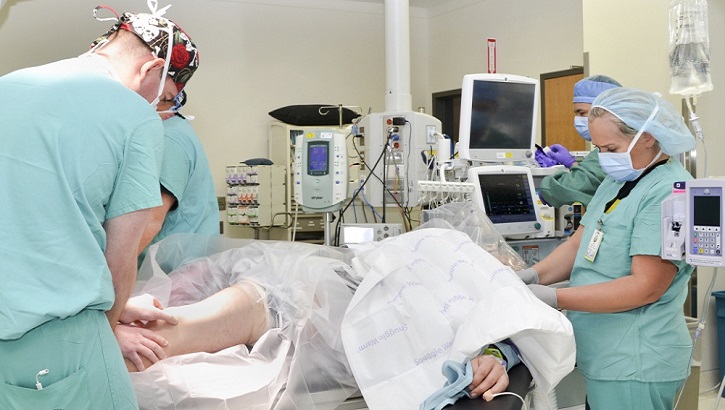 Many Americans have been fortunate to find themselves at home over the previous weeks, but healthcare professionals have been unable to find such security. Their profession has forced them to make many sacrifices in the name of the greater good.
"There's a lot of change, a lot of uncertainty, a lot of this fear," Dr. Lauren French said, a medical director of birthplaces at M Health-Fairview. "There's anxiety around the personal protective equipment. There's concern about, obviously, ourselves getting infected. But I know a lot of people also fear, especially people who work in really frontline fields like in the emergency room or in the ICU, bringing COVID-19 home to their families."
The COVID-19 pandemic in America began on Jan. 30, when a patient in Washington became the first person to test positive on U.S. soil. In the three months since then, over one million cases have been reported, 4,500 of which are in the state of Minnesota (as of 4/30). The state has instituted stay at home orders and mandatory shutdowns of non-essential businesses in the hopes of limiting the spread of the virus. It seems as though the current wave of the virus may be resolved in May or June, although a second wave in early autumn is reported to be highly likely.
In order to adapt to the continued pressure exerted by COVID-19, hospitals have instituted multiple new procedures in the hopes of minimizing the spread of the virus. This includes limiting visitors for a patient to a single family member during most types of visits, including scenarios in which a patient may be dying. Alongside this, healthcare professionals are also being given special education on how to wear and prepare equipment and clothes in order to minimize possible cross-contamination between professional and personal items. They have also begun testing ways to avoid contact altogether, including virtual checkups with patients.
"For [pregnant] women who are considered low risk, we're doing most of the visits as virtual visits," French said. "We can, you know, talk face to face, even though it's across the internet. And so we're only seeing people in person about four times up till the end of pregnancy and then at the end of pregnancy, people might come in a little bit more frequently… Women who are at higher risk because of medical issues would definitely come in more frequently than that."
However, while new procedures are helping to limit the spread of COVID-19, healthcare professionals are forced to deal with an extreme resource shortage. Minnesota was caught unprepared by the virus, leading to shortages of many important supplies, primarily in regards to face masks and ventilators. Minnesotan hospitals also deal with a limited number of testing kits, meaning testing is used sparingly. Most hospitals did not keep a large stock of the N-95 respirators which are recommended for healthcare professionals by the FDA.
However, individuals and organizations have "stepped up", added Dr French in regards to the production of masks. "There have been a lot of smaller companies that have worked on inventing simple ventilators that they can bring to market. People have used 3d printers to make face shields or to make our masks that [healthcare professionals are] wearing in the hospital."
Meanwhile, in Greater Minnesota, hospitals have not had a large number of cases of COVID-19. However, many hospitals are preparing for a wave of infections that could strike at any time.
Circulating nurse Adrianna Paumen, a surgical aide, works at St. Cloud Hospital. With many surgeries being put on hold due to COVID-19 she has taken up a new position at one of the hospital's entrances. Now she is testing those entering the building for high fever in the hopes of stopping those who may have caught the virus before spreading it to others.
When asked about conditions in Greater Minnesota, Paumen said she thought it was a similar situation to that of the metro. Nobody currently knows when and if the virus will hit, or how bad it is going to.
"
And really, since people are asymptomatic for a part of the time that they're contagious, we really should probably be treating everybody as if they have it until we rule out that they don't; However, Because of the national shortage we can't do that."
— Adrianna Paumen
However, material shortages continue to be a recurring theme in regards to Minnesotan healthcare.
"We should all be wearing the N-95 masks," Paumen said. "And really, since people are asymptomatic for a part of the time that they're contagious, we really should probably be treating everybody as if they have it until we rule out that they don't; However, Because of the national shortage we can't do that. So, St. Cloud hospital has selected a few departments that are being allowed to wear the N95. Yet, I'm screening the front doors and I don't get one and I'm gonna have the first contact with a patient that might come in with coronavirus, but I've just been using a simple little mask and no other gear: no gowns, no gloves."
At this point many might wish to know what they can do to help out their local healthcare professionals in the fight against COVID-19. M Health Fairview stated they expect to use as many as 5000 homemade masks in a blog post earlier this month. However, Dr. French echoed the advice of most healthcare workers who agree the best thing to do now is remain safe.
"Stay at Home. It sounds cliché but it is important right now. Sheltering in place and really practicing social distancing has already helped Minnesota," French added.
About the Writer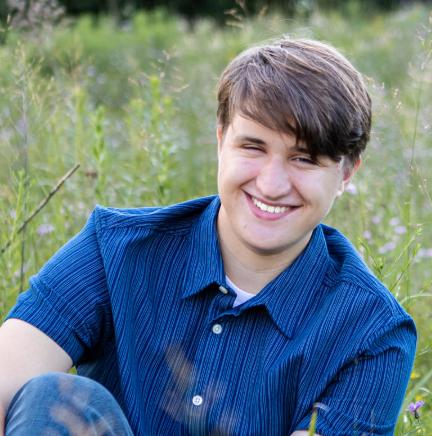 Drew Jurek, Layout Editor-in-Chief
My name is Andrew Jurek and I'm a senior Layout editor-in-chief this year. I also enjoy reading (when I have the chance) but I spend most of my time...