Community comes together to fight Coronavirus amid social distancing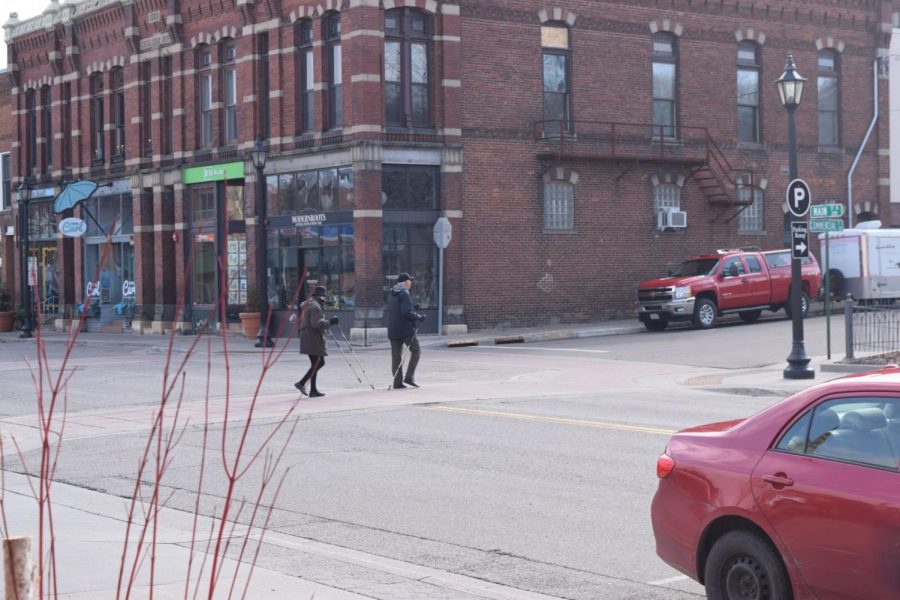 According to the World Health Organization, People should stay one meter (3 feet) away from each other during this pandemic.  In the St. Croix Valley, the community has found many ways to come together as one.
In Bayport, outside of the wine bar called Manger, which is only in its sophomore year of existence, there are coolers with lunches.  Although the restaurant is only allowed to have take-out food, Mike Willenbring, Pony alumni owner and chef, has found a way to make sure his community is fed with a kids' box lunch initiative.
"We [Willenbring and his wife Nicole] have two young kids ourselves, and they're in preschool, but they now follow the Stillwater schools' schedule so they would be out of school.  So obviously we knew that there were gonna be a lot of kids who weren't gonna be in school and weren't going to have access to lunches," Willenbring said.
The location of their restaurant is on the north end of Bayport, near the library. They are positioned right next to highway 95, and a short walk away from both the Anderson window factory and Anderson Elementary school.  Additionally, they are a quick drive away from St. Croix Preparatory Academy.
"We feel like we had a really great platform, and location with a lot of visibility that would allow us to put lunches out for people, if people could see us as we're driving by and just help themselves to a lunch," Willenbring explained.  "We're also only like a few blocks away from Anderson elementary, which you know has 17 percent of their students have free and reduced lunches. We're also pretty close to Anderson windows plant."
Willenbring also added that they have packed between 230 and 250 meals.  As of March 23, around 200 meals have been picked up. In the first 36 hours of free lunches, about 70 sandwiches were taken.  Manger has been taking donations for the past few days and has received an outpouring of support.
"
This community really wants to help, but we're not always great at telling everybody where to direct their energy."
— Larry Odebrecht
On social media, Stillwater resident Larry Odebrecht started a Facebook page entitled "Stillwater Cares." The main purpose of this page is to be a compilation of resources for the community during this pandemic.
"This community really wants to help, but we're not always great at telling everybody where to direct their energy," Odebrecht explained.  "I mean, nobody wants to just sit at home."
The Facebook page acts as a medium for the community of the Stillwater area.  People are sharing a wide array of topics, from charity websites to the latest coronavirus information, from material drives to a person asking for some toilet paper because they ran out.
"So we decided to put together a place to kind of try out different places where you can help, right," Odebrecht added.  "So, you've got companies like Community Thread, doing volunteer stuff. But there are also places that are trying to put together activities for kids who are sitting at home. And then there's local businesses that are just suffering right now. And I didn't see a place that could do that. And then, you know, also do a little bit of light reporting of the news in Stillwater."
With this unprecedented event, the world may be intentionally physically moving away from others.  Thanks to the internet and modern grocery stores, humans can get closer together than ever before in human history.
"Remember to stay social with each other," Odebrecht said.  "Being socially distant does not mean antisocial."
About the Contributor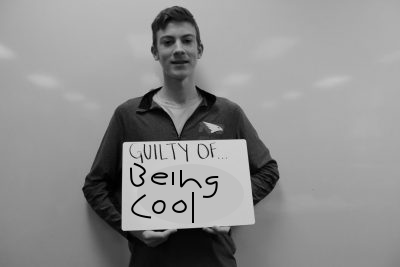 John Franklin, Copy Editor-in-Chief
Hello! My name is John Franklin, I am a senior and I am the head copy editor-in-chief for the Pony Express.  Other than working on the Pony Express, I...