Technology access necessary for education equality
Around the globe, technology is becoming more and more heavily relied on. Jobs, classes and homework have turned from paper to virtual in an instant. While creating online assignments assists teachers in faster grade returns, it creates challenges for students who are unable to access technology at their homes. 
Without technology at home, online tasks that were once simple now become impossible. Our school needs to recognize the sufficient solution available to improve access to technology for those who need it. Once the people spread the word, more students will find themselves successful.
How it all started
BARR coordinator Katy Pupungatoa recognized the situation of students without technology and sought to do something about it.
"Not only did [some students] not have a computer, some of them did not have internet access, or reliable internet access," Pupungatoa said.
"
Not only did [some students] not have a computer, some of them did not have internet access, or reliable internet access,"
— Katy Pupungatoa
Since then, she has implemented a program at the school. This program allows students in need of technology at home to rent a laptop for a year. Not only has it impacted students' abilities to complete assignments, it has opened doors for them.  
Pupungatoa explained the commotion around the project and said, "This year we had up to 120 laptops and right now I only have five left."
Teachers are not the only ones able to see the impact technology is having in and out of schools. Junior Elliana Linn is one of the students fortunate to have her own laptop. Without it, she says she's not sure what she would do.
"I get assigned so many online assignments," Linn explained, "probably around 4 per week. Without technology I would not be able to stream my work online." 
Linn also believes it would be a good idea to implement some sort of permanent plan into our school to make sure students without technology have proper access to it.
"I think if students do not have access to technology they should go and talk to their counselor  and figure out a way to get some sort of technology," Linn said.
While some may argue it is an added challenge to assign online homework, others believe it is beneficial in many ways, such as less paper used throughout our school.
Junior Trisha Jacobson explained to readers one of the benefits of online assignments and how it helps teachers with efficiency, and said she likes how teachers can return your assignment scores faster because the computer grades it for them.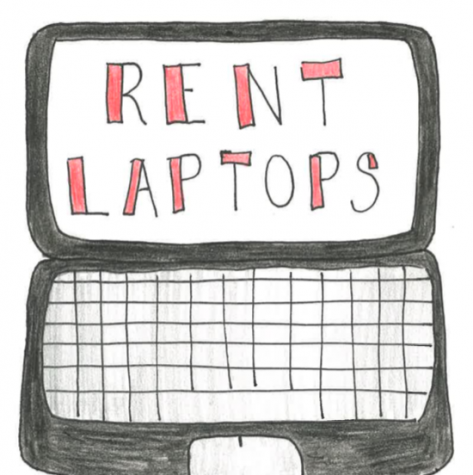 The challenge the program faces
Jacobson also feels there needs to be a solution to the lack of access to technology for some students. Jacobson believes no student should have a disadvantage to others.
When asked to provide a solution, Jacobson asked, "Isn't there a program set up for students to rent laptops from their counselors who do not have them?" Jacobson was unaware the program was set up through BARR, who to access the information from, and how someone could get enrolled, just like most of the students in our school.  
Our school's program to help these students is not well known, and goes unnoticed behind all of the high school clutter. Students must be aware of their opportunities in order to utilize this helpful program. Hopefully this will reach more people and spread awareness. 
"If I can show that kids need laptops, then I can get more. My biggest hurdle right now is getting the word out," Pupungatoa explained.
It is now up to readers to start the movement to let people know about the program BARR has set up. It is now up to students to use their biggest force, their voices, to spread the word.
About the Writer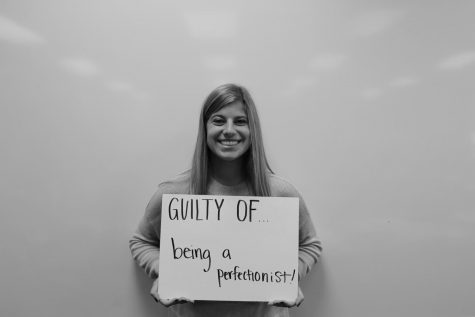 Natalie Williams, Photography Editor
Junior Natalie Williams is a student at Stillwater high school. Her passion for newspaper is stemmed off of her skill as a photographer. Her extracurricular...