Shelly Christensen wins Minnesota House of Representatives seat by narrow margin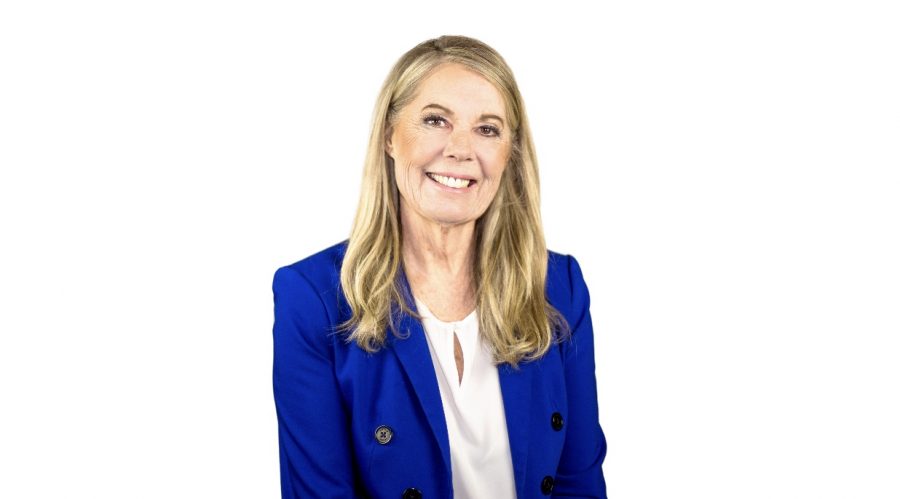 Every vote counts. Voters hear that time and time again during the election seasons. Shelly Christensen, the new House of Representative for District 39B, knows this first hand. She defeated Republican Kathy Lohmer by 137 votes in the general election this past November.
"I'm not sure if you are aware of it, but we were just barely over the top. We were close, so every vote counts," Christensen said.
Christensen knew how tight of a race this election was going to be. She and her campaign volunteers put in a lot of time and effort to make it successful.
Christensen said, "I felt thankful to everyone. We had a hard-working campaign. There were a lot of people involved besides me."
Christensen's connections to the Stillwater area run deep. She was raised in Marine on St. Croix, Minnesota, and attended Stillwater Area schools.
"I think my roots in the district are huge. I've been here all my life. I have attended all the schools," Christensen said.
She is a retired Stillwater Area High School English teacher and coach. She lives in Stillwater with her husband Scott, who is also a retired teacher and coach. Christensen believes that being a lifetime resident of the St. Croix Valley was beneficial in her election win. Many of her winning votes came from Stillwater.
"I have never left the Valley, so I think I built thousands and thousands of relationships. I have lots of friends on both sides of the aisle," Christensen added.
What she stands for
One of Christensen's top campaign platforms was to improve health care for all. Christensen believes that health care needs to be more affordable so that all people can access it. Allowing the people options when choosing healthcare is important to her.
As stated in the Stillwater Gazette, she said she was in favor of a plan to allow Minnesotans to have the option to buy into the state health insurance plan, MnSure, but was not ready to go to single-payer system.
Senior Maryn Johnson, who campaigned for Christensen this fall, is hopeful there will be health care improvement.
"Obviously health for all is not something you can accomplish on like a tiny statewide level, but I'm hoping that she can bring us closer to that in our state," Johnson said.
Johnson added, "She really likes to get things done, and she is really efficient."
"
I think [the public is] ready to see me get to work."
— Shelly Christensen
Another important issue of Christensen's campaign platform was educational funding. A lot of drama has been stirred up locally over the schools closing and the $2.5 million in suggested budget cuts for next school year.
Christensen said in the Stillwater Gazette she would like to see an increase in the state per-pupil formula so more state tax dollars go to the schools.
Also in the Stillwater Gazette Christensen said, "Fully funding also means that we have mental health staff, nurses and after-school programs for kids. In this district, we have seen some problems with a lack of school funding. The state has dropped the ball on it."
Lack of funding for education directly affects the students. High school students have strong opinions on this education controversy in our district. Junior Nathan Smith-Wessel has familiarized himself with this fall's election candidates by researching them.
"I believe that in order for change you need to educate the next generation on what's happening," Smith-Wessel said. "I would say people trying to cut the preschool program in the education system is a really big problem."
Johnson said, "They need to start figuring out how to fund in an efficient way that doesn't put us at that kind of deficit every single year. That's important to me."
Communication is key
Communication is going to be a key factor for Christensen as the House of Representative. Christensen's thousands of connections will come in handy. She is here to give the people what they want. She is willing to reach across the aisle in order to accomplish what needs to get done.
"I want to be more available, out in the public and ready to set up meetings and listen to constituents," Christensen said.
Challenges
Christensen will face some challenges as this district's new congresswoman. Christensen believes the biggest challenge is how divided the district is. 
"Nothing gets done, and everything is a stalemate,"  Christensen said. "I ran on the fact that I will reach across the aisle. Hopefully, we can get together and get some things done."
Based on her reputation of having many connections to the community, a progressive mindset, and willingness to do what it takes to accomplish what needs to get done, Christensen is prepared for what is coming her way as the new House of Representative.
"I think they're ready to see me get to work," Christensen said. 
About the Contributor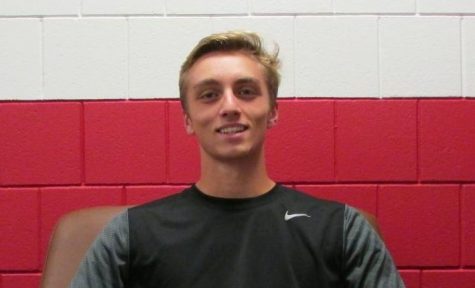 Matt Moore, Video Editor
My name is Matt Moore. I am a junior here at SAHS. I do not have a position on staff yet. I play basketball and baseball here at Stillwater high school....