Coffee House kicks off winter break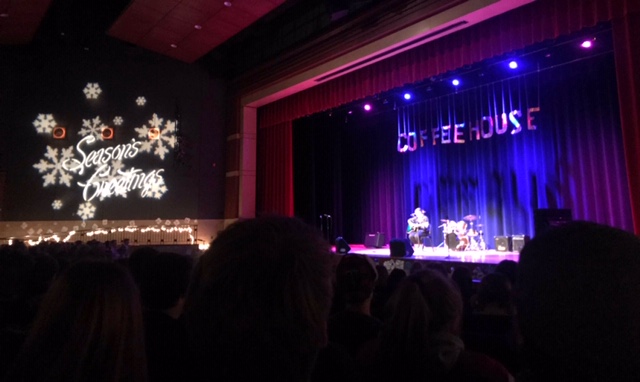 Talented students and teachers participated in this year's winter Coffee House run by the National Honor Society. The show took place on Dec. 21 in the theater. Before being able to perform at Coffee House, students went through auditions where multiple judges critiqued their act. The judges then picked certain acts to participate in the Coffee House to make sure that the show was the best that it could be.
Proceeds went to support BIZAA (Basic Institute for Zonal African Advancement), which is an organization that focuses on moving African children from the streets and into classrooms. Each participant performed twice that night with one show at six, and the other at eight. They expressed themselves through singing, dancing and playing musical instruments.
Junior Sam Nitardy enjoys performing and doing the show with such talented and encouraging people.
"The main reason I like performing at Coffeehouse is that there are so many fun and talented people, with uplifting spirits. Another reason is that I know the students in the audience and it feels like home being on that stage," Nitardy said.
Since the students have two opportunities to perform with the two shows, the people performing are a little more confident with their act after going through the first show. They feel more comfortable on stage and they start to relax more.
"
The main reason I like performing at Coffeehouse is that there are so many fun and talented people, with uplifting spirits."
— Sam Nitardy
"The six o'clock performance was a little easier because we had already run through everything so we kind of knew how it was going to play out, although the environment during each performance was different because of the different people that we knew were going to be there," lead singer of his band Third Street, junior Aj Schoenecker said.
Performing in front of such a big audience can make some of the performers nervous. Although some performers take that and use it as motivation to perform their best.
"I've performed multiple times with many competitions and school performances, so the rushing feeling that I get with the nerves, get me excited to my very best and entertain the most I can. I feel honored and grateful to have such a wonderful platform to perform on. I sometimes get too excited where I need to calm down and breathe," Sam said.
Some of the people that participated in the winter Coffee House practiced their acts multiple times. However, some people like Nitardy will practice an incredibly intricate dance routine only a couple days in advance to help him be in the moment on stage.
"I was also able to get out the early nerves and get the feel where I wanted certain moves to go. But I don't try to practice too much because, since I freestyle 90 percent of it, I have to keep my mind fresh of new ideas," Nitardy said.
The Winter Coffee house was a success and beneficial for those who participated in it by performing and those who came to watch the wonderful performances. In the
spring
there will be another Coffee House held at SAHS and there will be more information on that closer to that time of the year on the SAHS website.
About the Contributor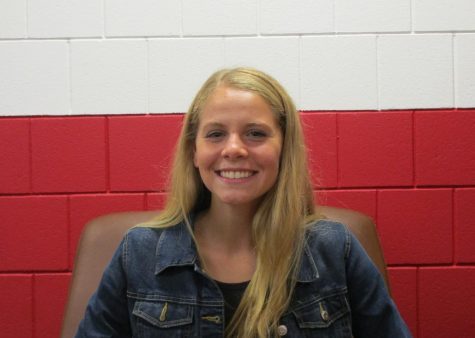 Marie Lecuyer, Copy Editor
My name is Marie Lecuyer. I am a junior and a Copy Editor for the pony express. I play on the girls varsity soccer team and when that season is done, I...