Annika Brown, Business Editor

February 22, 2019
"He always motivates us to become better athletes by being so positive and encouraging," junior AJ Schoenecker said. Chad Bischoff is an important component of the school's community. As a Stillwater alumni, recurring substitute, coach for the girls golf team and pony power, his positive personality...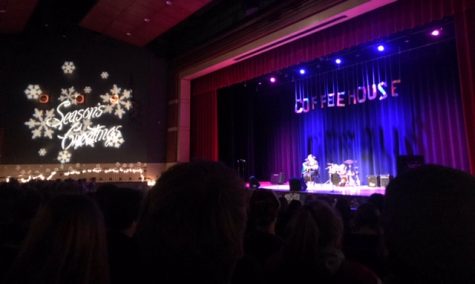 Marie Lecuyer, Copy Editor

January 1, 2019
Talented students and teachers participated in this year's winter Coffee House run by the National Honor Society. The show took place on Dec. 21 in the theater. Before being able to perform at Coffee House, students went through auditions where multiple judges critiqued their act. The judges then picked...