Jumping into spring with ninth, tenth grade formal
Hang on for a minute...we're trying to find some more stories you might like.
The addition of the freshman to the high school has brought much excitement this year, with the newest addition being the ninth and tenth grade formal. This Spring Formal is centered around the underclassmen, giving them an opportunity to dress up and have a fun night out. Typically, there is prom for juniors and seniors, with a small spring dance a month or so before that.
The dance took place on April 27 from 7-11 p.m. in the the PAC, which was decorated by Student Council for the event. A photo booth was provided and students were able to purchase snacks if they so wished.
"Prom was going to be too big if everyone from the school was invited, so we decided to split it up and do a nine/ten dance and have prom just be eleven/twelfth grades," senior and Student Council Rep. Noah Ness said.
For many students, this was their first time attending a dance at the high school. Traditionally, there was a ninth grade formal on the Stillwater Paddle Boats for the freshmen who attended the junior high schools. This event was the culmination of the hard work they had done throughout junior high and was a kickoff to the start of high school. Now, the dance gives underclassmen a fun spring formal, similar to prom, and is an exciting way to bid farewell to their first years of high school.
"[The best part was] dancing with my friends and hanging out with them, everyone was a bit more dressy at this dance [rather than the boat dance]," freshman Kasey Norman said.
"
[The best part was] dancing with my friends and hanging out with them, everyone was a bit more dressy at this dance [rather than the boat dance]."
— Kasey Norman
Students were told to buy tickets on Feepay, and to check in with a photo ID when they arrived. This is the first time the school is implementing this system. Students were also allowed to bring a date in the freshman and sophomore classes, but dates from other schools or upperclassmen had to sign a guest contract. The focus for the evening was to create a fun night for all. The PAC was decorated with lights to set the mood.
"[My favorite part was] dancing, obviously. The photo booth was fun too," sophomore Marie Lecuyer said.
The event featured live DJs from student council. The playlist included many popular songs that students danced and sang along to. Students also dressed up for the occasion. For many, this meant long/short dresses with heels, khakis and a button down, or a nice suit. Overall, students showed up dressed to the nines and ready for a fun party. There was also a photo booth for students to take pictures with and remember the fun night.
"[During] all the songs where everybody sang and everybody knew the song, hearing everybody singing was really cool," said sophomore Sam Nitardy, who was featured in a dance circle.
Underclassmen were able to let off steam and celebrate the end to a great first year at high school. Joy and fun seemed to be in the air, and the students were able to experience a fun alternative to the upperclassmen prom. For students who had never attend a school dance before, the night was an unforgettable experience.
"[I wanted to be in the dance circle] because my friends told me I could beat Hudson Day, who started the dance circle, and then it was just for fun because I love to entertain people," Nitardy said.

About the Writer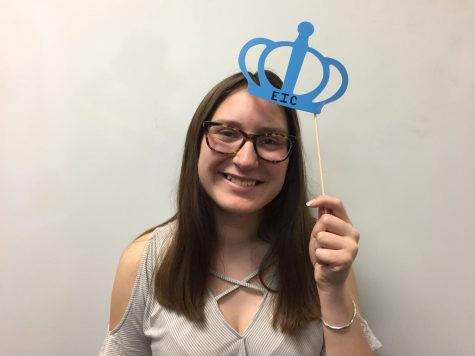 Hannah Boardman, Editor In Chief
Hannah Boardman is a senior and  Print Editor in Chief for the Pony Express. She enjoys film photography and dumplings. In her free time, she likes spending...